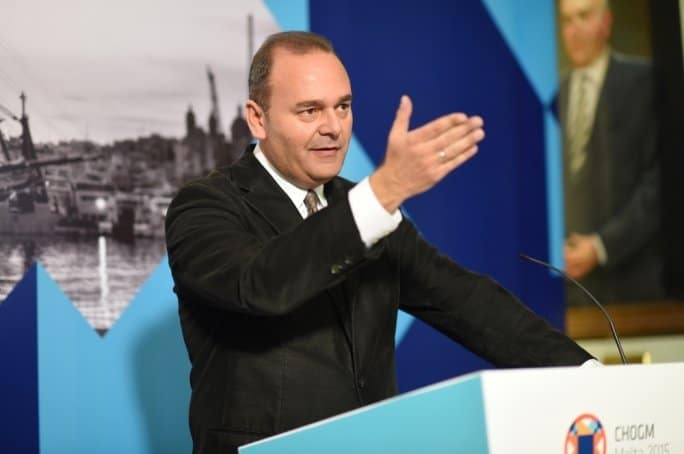 La Repubblica reports today that two witnesses have told Magistrate Neville Camilleri that on 29 June 2017, four months before the killing of Daphne Caruana Galizia, Minister Chris Cardona and lead assassin Alfred Degiorgio accused of killing Daphne Caruana Galizia, met at a bachelor's party in a villa in Fawwara.
This contradicts public statements made by Minister Chris Cardona that he did not know Alfred Degiorgio and was merely aware of his existence because of the veteran criminal's reputation because Chris Cardona practised criminal law.
La Repubblica also reports that phone records show that an unidentified person who spoke with Daphne Caruana Galizia after she reported on fuel smuggling in October 2016, immediately called after each other Chris Cardona and Alfred Degiorgio.
A report in La Repubblica as part of the Daphne Project investigation says this evidence must be seen in the context of other witnesses reporting that they saw Chris Cardona meet Alfred Degiorgio in Siġġiewi around the time of the assassination.
La Repubblica asks why Chris Cardona lied about how well he knew Alfred Degiorgio. "What is he afraid of?" The Daphne Project received comments from Chris Cardona's spokesman who said the Minister had no explanation about the bachelor's party he attended with Alfred Degiorgio.
The spokesman added that the Minister "has more important things to do than reply to questions of sensationalist journalists".
Phone logs show that a person (not named by The Daphne Project) called Daphne Caruana Galizia to provide her with information which she reported. Upon hanging up he made two other phone calls: the first to Minister Chris Cardona and immediately after to Alfred Degiorgio.
The Daphne Project reports that the government withheld these phone logs from Magistrate Anthony Vella in spite of written requests for them from the Magistrate. They were eventually shared with the inquiry after Anthony Vella was promoted to a judgeship.
The Daphne Project report says it would not be surprised if for the anniversary of Daphne Caruana Galizia's killing prime minister Joseph Muscat, that has so far manipulated information about the investigation, intervenes with some managed development from the investigation in order to spin news away from a direct connection between the killing of Daphne Caruana Galizia and Malta's government.