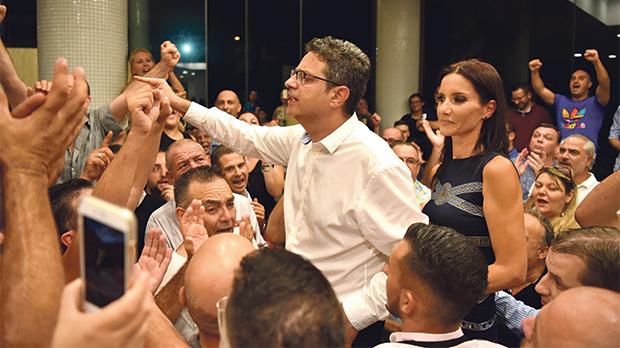 Nickie Vella de Fremeaux, the spouse of Leader of the Opposition Adrian Delia, has asked her husband for a separation, this website is informed.
The communication was sent last week in a formal letter sent to Adrian Delia at his office at the headquarters of the Nationalist Party in Pieta'. The letter was signed by Nickie Vella de Fremeaux's lawyer.
Speculation about the couple separating has been rife for some time as they appeared to be increasingly estranged for several weeks. It is understood that Adrian Delia has left the couple's marital home.
A request to Adrian Delia sent by this website last week for any comment on the matter remained unanswered at the time of writing. No statement has yet been forthcoming from the Leader of the Opposition's office on the subject.
Adrian Delia and Nickie Vella de Fremeaux have been married for 17 years and have five children.
In what must be a difficult time for all concerned this website will not carry any comments that intrude on the private affairs of Adrian Delia or Nickie Vella de Fremeaux.
This story will be criticised as an intrusion into private matters even by readers who had no qualms in speculating on what they might imagine are the details of this separation. However, after much careful consideration, it is my determination that the breakdown of the marriage of a party leader and candidate prime minister is a matter of public interest and it is my duty to report on it, however unpleasant the reaction might be.