Updated: Adds statement by Pierre Portelli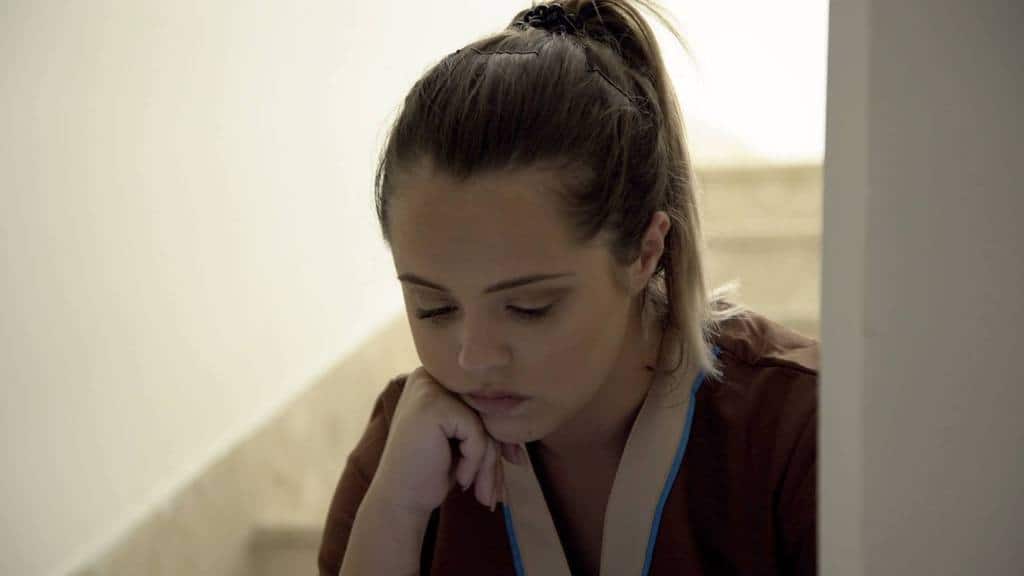 On the morning after Chris Cardona was accused by a leading Italian daily of lying about how well he knew an assassin accused of killing a journalist, the party apparatchiks at the PN are busy managing a storm over who has the rights over a TV fiction.
This is the state of politics in our country: where timid fiction about the trials and tribulations of a woman called Mandy serialised once a week on TV takes precedence over a political assassination, cover-ups and international crime networks.
The public spat between Pierre Portelli and Nickie Vella de Fremeaux is not just a bit of underwear-tossing, unwittingly visible through the slits of a fortified Camelot. Both characters in this operetta are public persons with a very high profile. Resorting to Facebook to have a morning scuffle must be a matter of last resort.
It shows there's a manifest inability between the two to have a civil dialogue, to have enough mutual comprehension to even agree to disagree.
Adrian Delia's wife has repeatedly made it clear her husband's political position will not change her attitude of speaking her mind. As a lawyer though she must no doubt realise that any hope of amicable resolution of a dispute does not improve with a very public admonishment of the other side.
At face value, the issue is purely personal and private: a commercial dispute between a supplier and a client. Taken like that you would think that Nickie Vella de Fremeaux's behaviour of sticking up for her "friend" publicly in a personal dispute is inappropriate.
But it's a bit deeper than that. True this is a commercial dispute between a writer and a TV production company about who owns the intellectual property of a TV show. Run of the mill commercial fare.
Except that the owner of the production company is also the CEO of the broadcasting station that is buying the program from the production company.
Let's sum this up. Sandro Vella the writer is in dispute with Watermelon Productions that is owned by Pierre Portelli, and his wife. Pierre Portelli though also runs the TV station that is buying the program from Watermelon Productions.
This is why Sandro Vella says he left the project. He was swept up in a massive conflict of interest where Pierre Portelli was using his position in the PN to buy from himself as the owner of his private business.
Consider that when Pierre Portelli wanted to reply to a complaint letter filed against him by Sandro Vella, he got his lawyer, Vince Galea, to sign the judicial protest jointly on behalf of Medialink (that's the company that owns the PN's media), Watermelon (Pierre Portelli's private business), and Pierre Portelli and his wife and business partner Diane Portelli. Instead of keeping Net and Watermelon at arm's length, they are now represented in court as if they were one entity and of one interest with Pierre Portelli who runs both though he only owns one of them.
Does not end there. 
Watermelon Productions doesn't only sell to NET TV. It also sells or tries to sell, to NET TV's rival for audience, TVM. Even as CEO of Medialink (the owner of NET), Pierre Portelli pitched to sell a Watermelon product — Iċ-Ċaqqufa — to TVM.
Being nice to TVM might explain why the PN is not screaming blue murder that TVM did not report La Repubblica accusing Chris Cardona of lying about how well he knows Alfred Degiorgio.
What do we find if we scratch the surface of the spat between Nickie Vella de Fremeaux and Pierre Portelli this morning? That what they are not saying but is actually the context of all this is that Adrian Delia's decision not to require Pierre Portelli to leave his TV production business when he gave him the job of running the PN's TV station placed the party in an embarrassing situation, bang in the middle of a commercial contradiction.
And Adrian Delia's wife, no less, is pointing out just how damaging this can be.
Some people think that asking for good governance is impractical; that it is done by purists who envy other people's private business and want to block out successful people to leave space empty for themselves to fill. Good governance is needed to anticipate issues like this where due to lack of foresight a political party is dragged into a whirlwind of its own making because of TV soaps. And instead of being a political party, it is reduced to a dysfunctional club of malcontents without order and without a goal, driving headlong like a stampede.
Update: 14:16 Pierre Portelli sent in this declaration this afternoon.
"Manuel, you are wrong claiming that I am the owner of Watermelon Media. Kindly correct the wrong impression you are giving to your readers. I am no longer a director nor a shareholder. I turned to Watermelon to produce Fattigi because my wife offered to help voluntarily. She will not be paid for her work and all proceeds from advertising will go to Media.Link Communications to cover costs and hopefully generate a profit to the company. She also donated to Media.Link the format of Puree, another show owned by Watermelon Media. As for the conjectures you are making I will not waste time trying to persuade you that your conspiracy theories are baseless and unfounded. Hope you do the right thing and straighten the wrong impression you gave on your blog in your zeal to report 'the story of the day' instead of focusing on what's truly important: the fight against this corrupt government and its cronies. Good day."