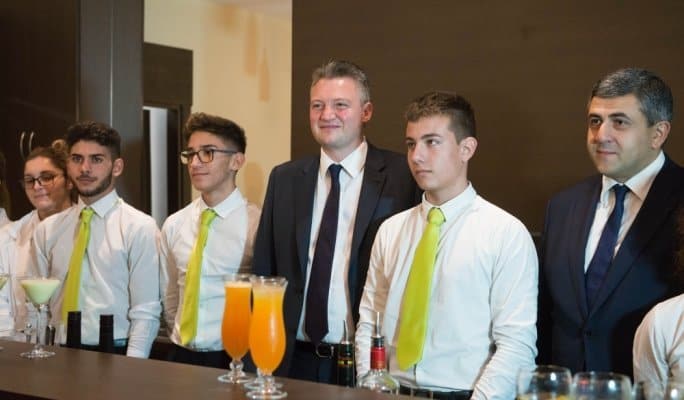 Consider this heading in a The Malta Independent report from a couple of days ago: "Temporary ITS Luqa Campus inaugurated".
"Temporary" suggests the place is a stop-gap solution, something on the way to a more permanent solution. An urgent fix that was needed until something better props up.
And that would be an accurate impression.
But then the story goes on to describe the "temporary" solution is a little plot of paradise, a thousand times better than the previous campus, a million times greater than anyone's wildest dreams. Except of course Konrad Mizzi who dares and does.
"The move to this new campus was announced late last year with the aim of increasing the capacity and location site until the campus in Smart City is completed," says the report.
It makes no mention whatsoever on why in between Pembroke and SmartCity, the ITS needed to find a "temporary" existence in this slice of Eden only to be stripped away from it when SmartCity is ready to host the college.
Which is weird. Because it's no mystery that the double hop, at the enormous expense of fitting out two colleges in place of the first one, is only intended to accommodate the db Group and its huge tower and hotel on St George's Bay.
The Institute for Tourism Studies is a public utility. True it serves the tourism industry but that's the role of government: to support the economy with vocational training and education. But that core public mission has had to give way to something which is not a public utility at all: allocating public land for the erection of luxury apartments few will ever live in: certainly very few of the ITS alumni.
And what this story about the 'temporary' campus in Luqa should be reminding its readers is what of the cost of the double relocation needs to be removed from the 15 million euro the dB is paying for the land it has been given. Think about it. Since the government is paying for at least a portion (undisclosed) of the cost of the relocation instead of dB who are forcing it to happen, the land in Pembroke is quite literally being given to them for free.
Incidentally, how much of that nothing has been paid up already?