This is a feature on German weekly DIE ZEIT.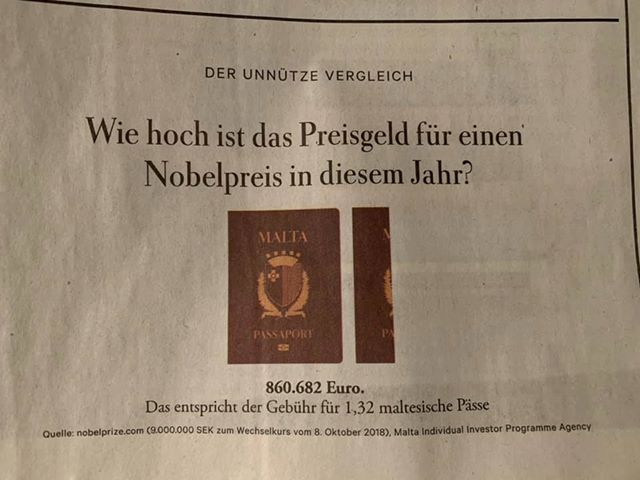 My translation:
"The Useless Comparison: What is the prize money for the Nobel Prize this year? 860,682 euro. The equivalent of the price for 1.32 Maltese Passports.
"Source: nobelprize.com (600,000 SEK at the exchange rate of 8 October 2018), Malta Individual Investor Programm Agency."
We used to be known for other things.