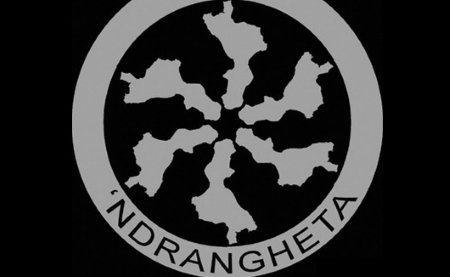 Malta Today's editorial of today is absolutely correct.
There is no comprehensible basis for the courts to overrule the public interest in knowing that a man living in Malta has been charged in another country of being an 'Ndranghestista, laundering money for organised crime right here in our midst.
Malta Today explains that the ban on the name was ordered after his lawyer's request. The prosecution did not object to the request.
But the prosecution is not the only court official with a duty to defend the public interest, including the public's right to know justice is being served. The Magistrate presiding the Court has that primary duty.
The fight against organised crime here in Malta is weak enough as it is. The last thing we need to give mafiosi is a leg-up by covering up their names.
This website revealed Antonio Ricci's identity soon after his arrest but before his arraignment. Therefore actually it is the newspapers like Malta Today that reported his name for the first time after his arraignment that have shown the consistency and courage of defying the court order.
They did the right thing.
After first publishing the story about Antonio Ricci, I got several calls from a spokesperson from the company he ran (and ostensibly does not any more) applying pressure to have the story removed, or at least amended to have any references to the businesses Antonio Ricci conducted in Malta obliterated from memory.
I refused. People have a right to know what's been happening here.
For example people have the right to know the local FA had a relationship with an alleged mafioso.
The Malta Football Association wanted to clarify its past relationship with Antonio Ricci, which is fair enough. I published their statement that puts in one degree of separation between them and Antonio Ricci since, the MFA says, an external partner found them his sponsorship rather than them having engaged him directly.
In any case this story is of fundamental public interest because it might help shake us out off the bloody stupor we're under. Organised crime is deep in our midst. It's not gesticulating operatically, waving pinky rings, sporting double breasted suits and stiff four inch collars and it isn't chomping cold cigars.
It's using our banks, our institutions, our regulators, our politicians, our reputation and our police to launder millions of euro generated mostly from drug trafficking, along with other side activities like fuel smuggling, arms trading, racketeering, match fixing, illegal gambling and similar horror shows.
This will go on until we find out who on the Maltese side is facilitating this. You can't launder through a small country like ours the sort of stupid money that goes through here without law enforcement, administrators and politicians being on the take. It just would not work.
Antonio Ricci has not been charged, arrested and extradited because our intrepid crime fighters have figured out what he's doing. He's in a cell right now because prosecutors in Reggio Calabria, Bari and Catania got to him and charged him in his absence.
Once again we find out about the crooks in our midst because the law enforcement agencies of other countries find them here. The least we can do is not cover up their names.
Ladies and gentlemen, Signor Antonio Ricci.