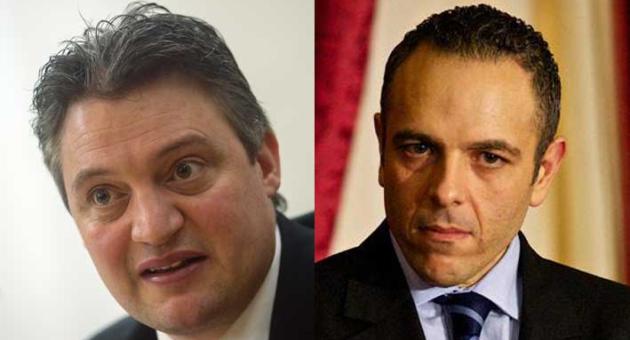 The Council of Europe 'group of states against corruption' (Greco) wanted to leave no ambiguity. "Malta has on paper an impressive arsenal of public institutions involved in check and balance" and to prevent corruption against ministers and senior government officials.
BUT: "their effectiveness is being questioned as the country was confronted in recent years with an unprecedented wave of controversies concerning the integrity of senior government officials up to the highest level".
"The capacity of Malta's criminal justice system and preventive mechanisms to deal with allegations of corruption and money laundering was largely questioned".
The authors of the Greco report put that in the first paragraph of their report addressing from the outset the government's spin that it is only receiving criticism in respect of laws it has inherited from previous administrations.
Instead, the Greco report makes it amply clear that its concerns are not raised by the quality of Malta's laws that "on paper" are "impressive" but on the state of play in Malta after the scandals that hit Malta since Labour came to power.
Justice Minister Owen Bonnici has promised the publication of the report that has been in his possession for several days now.
The Greco report quotes "ample illustrations of the inability of Malta's justice system to deal with tips, information and requests which come to the attention of the police, prosecution or inquiring judge. In many other Greco countries, on a given case, one or more of such bodies would act ex officio. But in Malta, the police has refused to open cases arguing that no 'hard' evidence had been presented to it, even if it was undisputed that legal off-shore constructions had been set-up under questionable circumstances".
The report then makes specific reference to the cases of Keith Schembri and Konrad Mizzi and refers to several online news including this December 2018 post on this website 'When Lawrence Cutajar thought of resigning. And when he changed his mind'. 
The Greco report refers to that post in which I called Lawrence Cutajar "not just a clown or a marionette, but a self-serving agent, an outstretched tentacle of this octopus that has gripped this country through and through" as an overview of the Police chief's failure to act in the face of evidence of corruption made known to him.
The Greco report goes beyond the failures of the Police Chief. "A similar position is sometimes held by inquiring magistrates and courts, leading to inconsistencies," and referring specifically to "the so-called Egrant inquiry".
The Greco report is expected to be published tomorrow.