Herman Schiavone, officially an Independent MP under suspension from the Nationalist Party, in practice most loyal apparatchik in Adrian Delia's universe, was first on TVM this morning spelling out the — altogether predictable — brief of the PN following from the expected election results from yesterday's vote.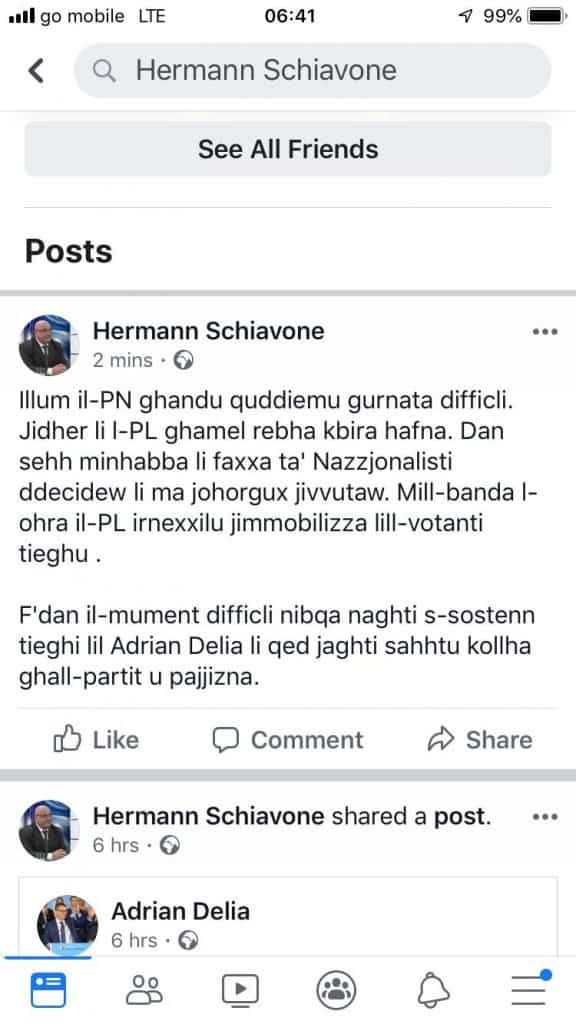 The TVM interview came minutes after this post on Herman Schiavone's Facebook page.
It's really a stark message. The poor showing by the PN is a consequence of PN voters (or a 'band'/category/subset of them) failing in their duty to support their party. This fact alone bears no reflection on the leader of the party, Adrian Delia, who is to stay exactly where he is.
Adrian Delia promised no less. No matter today's result he intends to stay. It sounds like the response of some government threatened by terrorists where the terrorists in this analogy are the category of PN voters withholding their support. The PN will not negotiate with terrorists. They can do their worst, it changes nothing.
Except of course this is not terrorism. This too is democracy. A political party must get real about the vote it needs to fulfill its mission. If it does not manage to mobilise that vote, it must find out what it needs to change.
It really is not that hard.