Hours before migrants rescued in a Malta-run operation were taken to Libya, an Italian navy ship had to evacuate because of danger from artillery fire.
The notice issued by the Maltese authorities in the middle of Monday night when they spotted the 55 migrants that were eventually dragged to Libya – those who had survived the wait, that is – asked mariners to take the survivors to "a place of safety".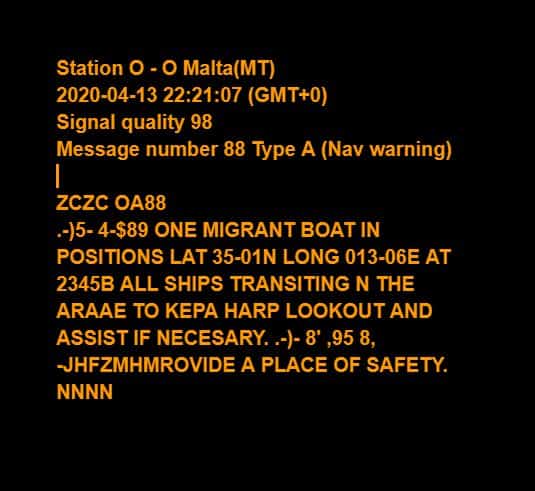 Malta had declared its harbours unsafe because of Covid-19.
The survivors were instead taken to Tripoli. How safe is Tripoli?
This detail from Wednesday 15th – the day before the rescue – might provide an answer to that question.
In the middle distance of this photo of the apparently unnamed and unflagged boat with the survivors on board coming into the military base in Tripoli, there is the Italian navy boat Gorgona.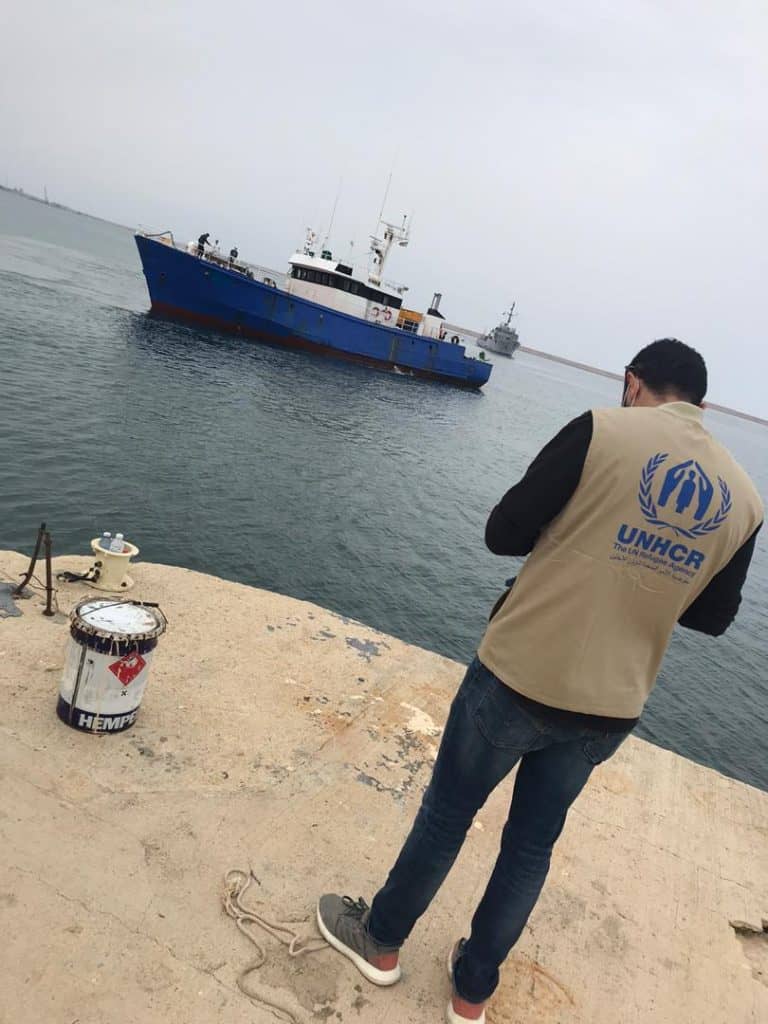 The Gorgona is based at the Abu Sitta base in Tripoli providing assistance to the UN-recognised government there.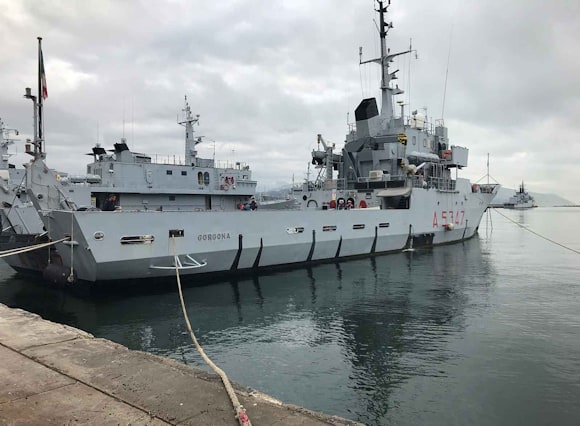 But last Wednesday the harbour was being bombed by militias loyal to the renegade military commander Khalifa Haftar. Some of these artillery shells fell less than 500 metres from the Gorgona. Because of the dangerous situation in the harbour, the Gorgona left the harbour and waited 12 miles away from the Libyan coast.
It re-entered the harbour the following morning meeting the boat formerly known as the Mae Yemenja with the migrants picked up in Maltese waters in an operation coordinated by the Maltese authorities.