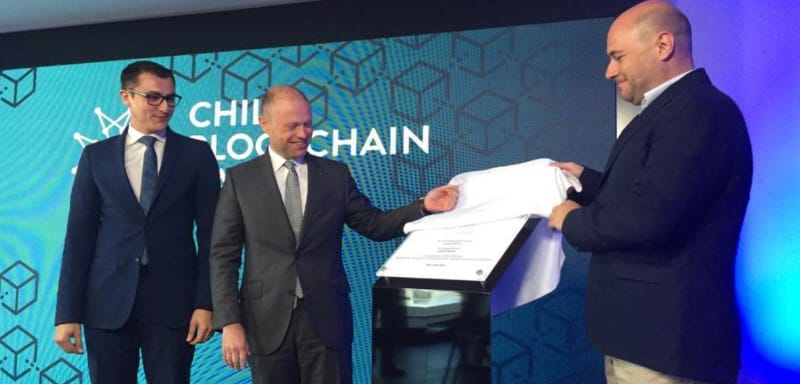 In anticipation of the Moneyval verdict, Malta is quietly dropping the much-vaunted 'Blockchain Island' slogan reversing years of hype led by Joseph Muscat and Silvio Schembri.
As parliamentary secretary responsible for the project Silvio Schembri led the charge of exaggerating the development of the industry in Malta.
In the midst of the political crisis of last November 2019, when government spokesmen were all over the media to underline the "success" of Joseph Muscat's much vaunted economic genius, Silvio Schembri said that "Malta's National AI Strategy will stimulate investment and economic activity whilst implementing 70 actions by end of 2022 in mind to put Malta amongst the top 10 nations with a strategy with the highest impact."
Silvio Schembri said last November that Malta's achievements in the Blockchain and Artificial Intelligence sectors "have put Malta as a main point of reference in the digital sphere. The Blockchain Island is no longer an abstract concept; covering unprecedented ground and successfully obtaining tangible results within this field our country has emerged as a global leader on this front."
He said at the time that 34 prospective service providers put forward their letters of intent to the relevant authorities in their first step to acquire a Maltese license. "This signals the commitment of such companies to work within an environment that provides legal certainty, consumer protection and market integrity," he said.
Silvio Schembri's campaigning for blockchain earned him the description of "1 of the 100 most influential leaders in the world" by a financial technology interest based in Singapore.
In spite of Silvio Schembri's promotion to the post of Minister for the Economy where he has oversight of Malta's political development, the hype on blockchain appears to have been dropped altogether now.
In a recent interview with specialist website Cointelegraph, Kearon Bruno, a government advisor, said that "we're moving away from [being a] blockchain island, and more towards a digital island because we believe more in this holistic vision that includes all aspects and technological components."
That is diplomatic talk for dropping the idea of blockchain altogether. Of the 34 "prospective service providers" waiting for a license since at least November, the Malta Financial Services Centre has licensed all of zero operators. Most have now withdrawn their applications and left the country.
The government's change of heart has angered potential investors who were lured by the hard sale from Joseph Muscat's government and spearheaded by Silvio Schembri. Malta-based industry journal AYO.NEWS was extremely critical of Silvio Schembri in a recent editorial comment:
"As a Malta-based company, we can attest first-hand to the jaw-dropping sluggishness of the Maltese bureaucracy, so we really aren't surprised that crypto companies have reached the end of their tether and left. In spite of all the fine words of (Joseph) Muscat and former Parliamentary Secretary for the Digital Economy, Silvio Schembri, it seems Malta has been 'writing cheques its ass can't cash.'"