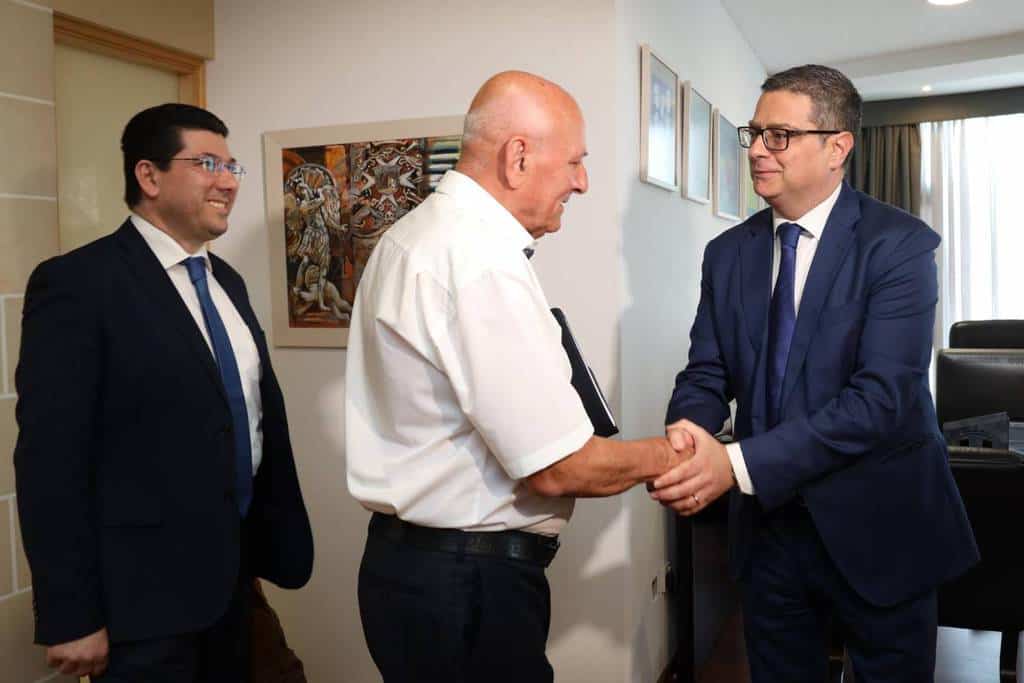 Adrian Delia's senior consultant who was brought in by the ailing leader last year to advise him on reforms for the PN, has this morning called on the PN leader to resign. The call followed two votes in PN organs in quick succession that declared the party's parliamentary group and governing committee have no confidence in Adrian Delia.
Last night Adrian Delia dismissed the vote he had just lost in the PN's executive committee as "inconsequential" as there is no statutory obligation that forces him to resign. But in an impassioned plea this morning, Louis Galea said Adrian Delia must "stop abusing the loyalty of the party members".
Louis Galea is another in a series of party stalwarts to explicitly call for Adrian Delia to quit. Yesterday, former prime minister Lawrence Gonzi exercised a rarely used prerogative of former party leaders and participated in the executive committee meeting. He told Adrian Delia he should test his support with the party members that Delia argues want him to stay in office. And Tonio Borg, an erstwhile committed supporter of Adrian Delia and an advisor of his, openly called for Adrian Delia to call a ballot or resign.
Louis Galea called into question Adrian Delia's democratic credentials today saying he knows of no democratic country where a political leader who loses the confidence of his MPs and of the national executive of his own party continues to refuse to choose the honourable path of arranging for his succession.
"It is altogether mistaken and wrong for Adrian Delia to demean the party's organs and say that clear majority votes by them are inconsequential. Members of Parliament are elected by thousands of citizens and the Executive Committee is elected from the lowest to the highest layers in the party. Their votes cannot be considered to be against the interest of the party but a free and democratic expression on what is best for the party to embark on a successful path".
Louis Galea said he's unaware of any serious party in any democracy that loses the backing of the people as consistently as has happened to the PN over the past 3 years, that would not react and take the necessary steps to change its leadership.
Louis Galea quoted the PN's statute to refute Adrian Delia's claim of last night that the executive committee's vote was 'inconsequential'. The statute says the Executive plans and decides on the party's policies and issues instructions on its leadership. The Executive (not the party members) decide policies subject to the direction given by the party's General Council. The Executive takes the decisions needed for the leadership and coordination of the Party. With MPs, MEPs and Local Councillors, the Executive implements the principles and the policies of the party.
This shows, Louis Galea says, that the votes by MPs and the Executive do indeed matter.