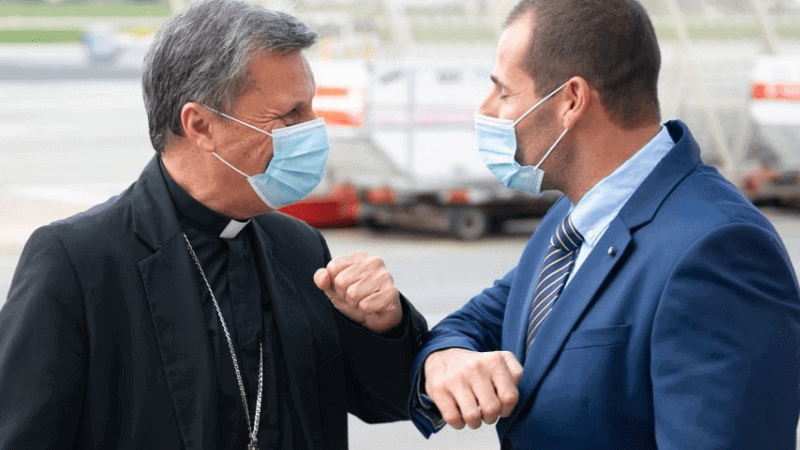 I asked in a post yesterday when then Gozo Bishop Mario Grech found out a priest on his crew, Joseph Sultana, was accused of sexually abusing altar boys in Australia before he returned to Malta in 1998.
The answer was in the historical record. This 2011 report quotes the Bishop of Cairns of the time, James Foley, speak to an Australian newspaper about email exchanges he had with Bishop Mario Grech in 2009 before one of Joseph Sultana's victims opened a lawsuit against James Foley's church in Australia.
This exchange would have happened around 6 years after Joseph Sultana began abusing the Gozitan victim who testified in court yesterday.
But the complaint on Joseph Sultana's conduct only made it to the Curia's Safeguarding Commission last August when the new Bishop of Gozo Anton Theuma referred the case.
The church in Gozo owes it to this and any other victim of Joseph Sultana to openly and transparently allow for an inquiry into its conduct in this story. As has happened with Catholic churches in Ireland, the United States, Australia and other places, the State should step in to look into whether the church has done all it could to protect children in its care from sexual abuse.
Because at face value that does not seem to have happened in this case. Joseph Sultana left Australia because his conduct appears to have led to at least one suicide and to one separate law suit filed by a victim asking for compensation for the incredible suffering he was served by his abuser.
And yet for years Joseph Sultana found shelter in Gozo while he groomed at least one more victim in Malta. We know of one victim who spoke up. There could be more.
I have been chastised for not presuming the innocence of Joseph Sultana. That's not for me to do. He is entitled to a fair hearing in a civil court of law (civil as opposed to ecclesiastic, not civil as opposed to criminal) that must act on the presumption that he is innocent until proven and determined otherwise.
But it is for me to ask that given what the Gozo curia knew about Joseph Sultana, could it and should it have done more to keep him away from altar boys? The evidence suggests that it should have and since in a republic, the ultimate responsibility of protecting the vulnerable – children, first – falls to the state, the state should not stand idly by.