I cannot tell you how it was,
But this I know: it came to pass
Upon a bright and sunny day
When May was young; ah, pleasant May!
As yet the poppies were not born
Between the blades of tender corn;
The last egg had not hatched as yet,
Nor any bird foregone its mate.

Cristina Rossetti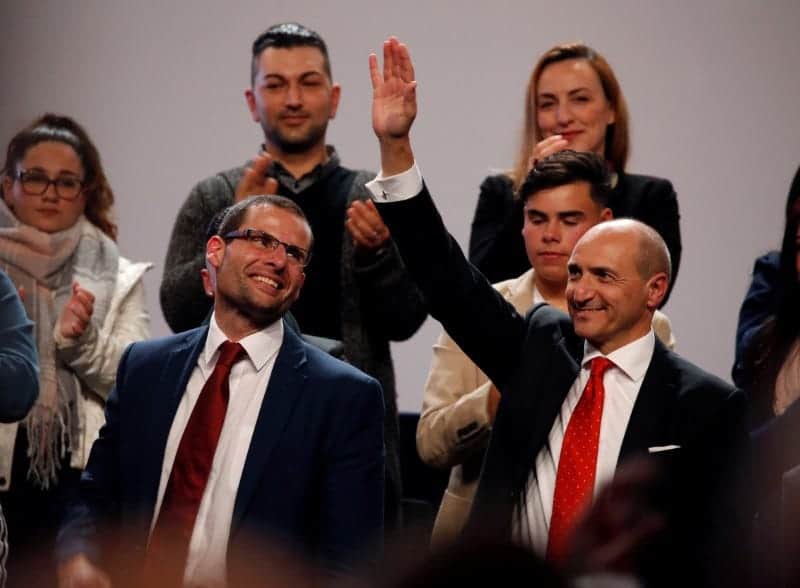 Robert Abela, prime minister and self-proclaimed seer, officially announced that come May, Malta will start running. Alas, he failed to tell us to where. Even a headless chicken runs, but knows not where it is going. Yet Robert Abela insists that there will be a fresh start for Malta and the Maltese come May.
Our prime minister appears to be unaware of news. The covid pandemic is still real with some very contagious mutations, a threat which is exhorting governments across Europe to introduce new harsh lockdowns and curfews. But this will not affect Malta, according to Robert Abela who is not discouraged even after his predictions of 'waves are in the sea','everything is under control', and 'we won the war against covid' all fell flat.
Viggo Andreasen, a Copenhagen epidemiologist, told The Associated Press that "On the surface, things may look good but underneath, the new variant is looming. Everyone in the business knows that there is a new game on its way. There are essentially two separate COVID-19 epidemics: one epidemic involving the 'old' variant, in which infections are decreasing, and another epidemic involving the (new) variant, in which infections are increasing."
But Robert Abela is a politician, not a scientist and politicians know better. Our prime minister keeps insisting that "By May the government wants an economy that's back to business."
In spite of the fact that covid infections are still high, come May Robert Abela plans to re-open bars and restaurants when according to the Minister of Health just 70% of the population will be inoculated by September. Yep. That's three months after Malta would have been declared as back to normality.
Expect the new Minister for Tourism to emulate his predecessor and set up a fireworks display welcoming tourists. Where are they coming from? From the United Kingdom? From Italy and Spain? From France or Germany? These countries are on lockdown and the last thing the people in these countries are planning right now is a holiday to Malta. This is what Clayton Bartolo, newly appointed Minister for Tourism had to say: "This is our time, we need to be the frontliners in the post-Covid era and at the forefront of Malta's economic recovery," while he was meeting tourism stakeholders.
He said that the Ministry is coming up with a 10-year plan which is being built on three pillars – Recover, Rethink, Revitalise. So while Robert Abela says we will be back in business, the Tourism Minister just launched a ten-year long plan.
Might I ask? Who will fill the hotels, the bars and the restaurants? Locals will go for a pizza using Silvio Schembri's vouchers. That's all Silvio Schembri seems busy with these days
During last Sunday's homily, Robert Abela repeated the mantra that 'institutions are working.' He mentioned the new Police Commissioner and the new Attorney General. What a big change they brought. Last year Police commissioner Angelo Gafà said that by the end of October (of last year) we'd see important arraignments regarding money laundering by Pilatus Bank. Three months after that deadline? Nothing. Just words.
Robert Abela is still adamant and insisting that in three months' time the pandemic will be over or under control although infection numbers continue to be sky high. Meanwhile the Ministry of Health is bracing itself for the loss of about 140 foreign nurses that will go to the United Kingdom, poached by the British health authorities offering them more favourable conditions and higher renumeration. This will without doubt bring more pressure on the already overwhelmed health front-liners. But our prime minister is cool. He's still counting down to that start of the marathon in May.
Forget it Robert. It will not happen.