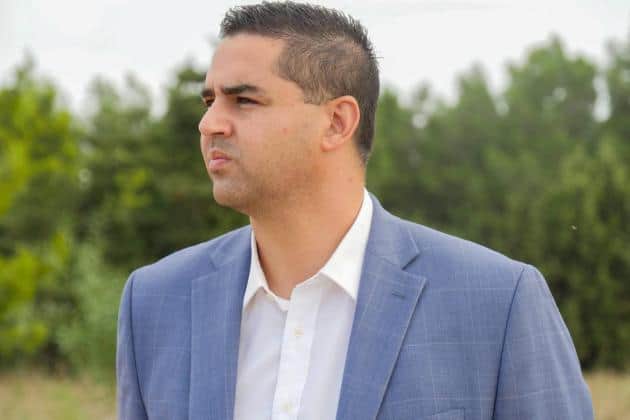 An arrogant person is someone who has an exaggerated assessment of their self-worth or self-importance and who lets others know that they feel superior over them. Arrogant individuals believe that they have nothing to learn from others, so they act like they know-it-all. Arrogant people also love to talk about themselves and brag about their achievements, skills and abilities and more often than not ignore those around them.
Transport and Infrastructure Minister Ian Borg fits the description nicely. His political career started with his election in 2005 as Mayor of Ħad Dingli, a village with a population of fewer than 4,000 people. He was re-elected in 2008 and 2012. People who hail from Dingli say that he was always touring the village with his ex-girlfriend. He claimed in Court that he practically knew everybody in the village, except, he said, for one mentally ill man from whom he bought a large piece of land for the measly sum of €10,000 on which to build his swimming pool.
In 2013, he made it to Parliament and was re-elected in 2017, when he was appointed Minister for Transport and Infrastructure. His immodest motto is 'Getting Things Done'. Unfortunately, he frequently misses deadlines by celebrating and inaugurating half-baked projects. Some examples: On the 23rd October 2020 he officially inaugurated the Santa Luċija tunnels with all the fanfare one expects. BUT the Santa Luċija tunnels remained closed until this Sunday when the Prime Minister inaugurated them again. Robert Abela read out once again his speech from last time.
The Kappara Junction inaugurated in January 2019 was only completed a couple of weeks ago when the underground pedestrian crossing was completed and landscaping was finished off with olive saplings. Saplings, because Ian Borg likes his trees small. His other passion is destroying every mature tree in his sight. During his tenure, thousands of trees were obliterated. The man seems to have an aversion for every tint of green which he rushes to replace with his beloved greys.
The famous Coast Road of the 'we built a road' fame, floods under every shower as did the new mega-project of the Marsa Junction after last week's rainfall, even though all the expansion joints are in place now.
Ian Borg thinks he is above mere mortals. Thankfully, he has managed to restrain the spontaneous orgasms he spoke about in Parliament. Instead, he blasphemed on a live show on One TV. You might say that is all right, he was at home. The Minister tried to justify his blaspheming by taking to his Facebook page (the one headlined 'getting things done') to say that he was not swearing but using the ordinary kosher phrase 'ħa qalanqas'. No Maltese dictionary could explain the term. We will be hearing this phrase for years to come. It will go be representative of these times right alongside 'il-mewġfil-baħar qiegħed'. The poor soul of Mikiel Anton Vassalli.
When a couple of years ago Glenn Beddingfield swore in Parliament during a debate, he at least had the decency to admit it and apologise. But the arrogant Ian Borg will not express any regret. Regret is beneath him. Did he know that the word 'minister' comes from Latin and means servant? Ian Borg does not ask for forgiveness. He gets our bemused and nervous laughter instead.
Watch the real Ian Borg as he faces journalists. He treats them as some lower kind of species looking down at them as if he was a supremo, an untouchable god. That is what power does to certain people who think they are superior, not through intelligence but through position.
In place of his beloved greys, he sees red especially at the sight of Net TV reporter Christine Amaira at his propaganda events. He simply can't stand her. He is uncouth, aggressive and offensive towards her. This is because she does not accept his dodgy answers and persists with her questions. She elbows out Ian Borg's stooges posting as journalists and insists he provides answers to her direct questions as all politicians should do. He becomes vicious. Once, he called to her face for her sacking.
Ian Borg is an example of what a politician and a minister should not be. He is a bully and he is rude. Our Parliament should do without his kind.