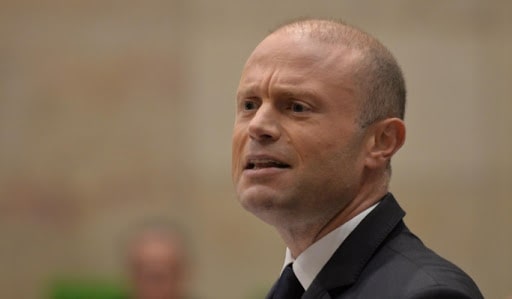 Think back to October 2018. Parliament. Chris Cardona is sweating. He's just been caught in a lie. He had told the police and everyone else who cared to listen that France 2's April 2018 report that he had met one of the Degiorgios before their arrest was false. He didn't know the Degiorgios. But La Repubblica had just reported he must have been lying because he had met one of the Degiorgios at a private poolside party with very few guests.
The heat was on the government and, from his seat, Joseph Muscat reacted in white fury focusing his attention on Simon Busuttil who was standing on the opposite backbench harassing Chris Cardona like his life depended on it. Joseph Muscat was off-mike so he chose his words carefully. They were sparse and spoken dramatically. They were intended for lip reading and to be picked up by his MPs behind him so that they can slam on their desks.
"Frodist," he accused Simon Busuttil. "You're a fraudster. When the truth comes out about what you've done you'll have to run away from the country."
Well, Keith Schembri, Joseph Muscat's chief of staff with whom he was joined at the hip, has been charged with fraud and lying under oath.
There's no irony here, not in the obvious sense. There's fraudulent irony. There's Freudian projection. Joseph Muscat projected on Simon Busuttil his own guilt and responsibility. And all the while Robert Abela banged on his desk in support of Joseph Muscat.