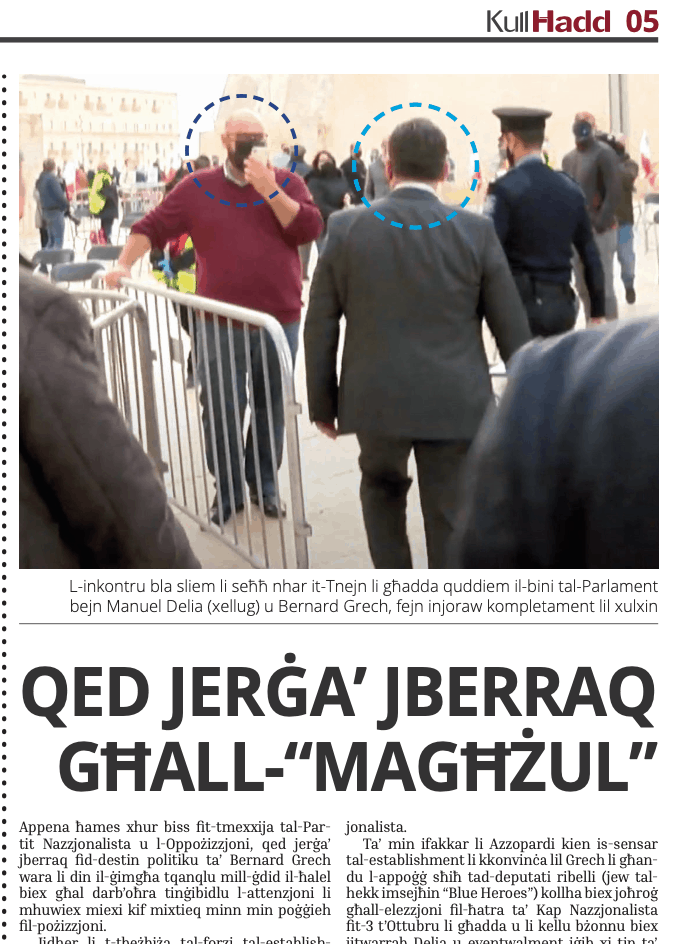 While I was protesting in Valletta last Monday, my wife, who was at home making tea for the children, had a minor problem. She wanted to know if I had defrosted the bag of frozen chicken drumsticks that she asked me to take out of the freezer that morning because they sure as hell weren't to be seen in the fridge.
Having promised that morning to defrost the chicken, and having left my wife, on her birthday no less, to deal with the kids after a day's work while I did my thing in Valletta, I had to quickly think of an excuse that would not throw me in greater woe.
Just as I was pushing my brain cells to their very limit, Bernard Grech emerged from Parliament and walked past me. I barely acknowledged his presence because the excuse I was coming up with on the phone was flimsy to begin with. All I needed was to add 'hold the line, I want to say hello to Bernard Grech' and that would have been me done for.
KullĦadd come to every protest we organise with a camera fixed on me most of the time to watch my every gesture. They published gripping stories after past protests about me smiling too warmly at Simon Busuttil or having a conversation with Michael Fenech Adami or other such scandals that would be straight out of Gay Hello! magazine if I had not been a fat, hairy slob.
So this week, KullĦadd ran a story that I'm unhappy with Bernard Grech because I didn't greet him at the protest. And for some reason now you know we didn't eat chicken on Monday.
This is also on KullĦadd today.