When corruption becomes a way of life, when all are convinced that fat cats would by hook or by crook, get whatever they wanted, even if that breached laws and regulations applicable to all, if sanctioning of blatant irregularities that should normally lead to criminal prosecution and administrative penalties becomes the norm, the rule of law would be seriously prejudiced.

– Anthony Mifsud, Ombudsman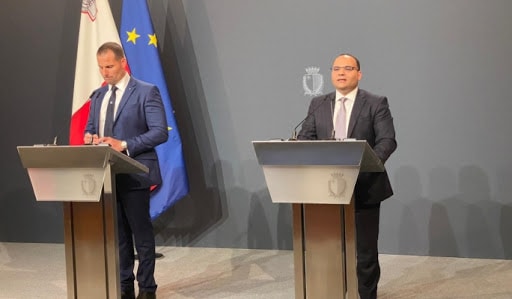 Last Wednesday the Financial Action Task Force (FATF) decided to place Malta on the so-called grey list. This is a first for any member of the European Union, and that fact is even more significant as it happened less than a month after Robert Abela declared that he would make Malta the best country in the world. After the many howlers during the pandemic period, this was the blunder to beat them all.
Robert Abela is childishly complaining the FATF has been unjust with Malta. That's the last thing a person in his position should be doing. He is the prime minister. He is not just a local politician talking on his party's TV station addressing the party faithful who will gobble every word he says like sheep. Robert Abela must understand that the FATF is scrutinising every word he utters and every action he takes or does not take.
Rather than blaming the referee, the government needs to reorganise its strategies and take bold decisions. They need to hold persons, including politicians and senior government officials, accountable irrespective of who they are and what connections they have. Robert Abela should stop pointing fingers and hunting scapegoats. He should also stop the antagonisation of the FATF. This is hardly the time for crowd-pleasing nonsense intended to bolster his own public persona with the party faithful.
The FATF did not stop at whether we had the right laws but also whether they were effective on the ground. That differs from the Council of Europe's Moneyval which is solely focused on assessing a country's technical framework. In 2019, Malta failed in 9 out of 11 categories in a FATF review. In the time since we have not put our house in order.
The prime minister should not be taking his advice from his own trolls. It should be no comfort to him that his supporters continue to believe this happened because of the Partit Nazzjonalista or Simon Busuttil, Roberta Metsola, or David Casa.
Perhaps the prime minister would do better to hear what the Chamber of Commerce and other organisations had to say. The Chamber appealed to all parties to get together to analyse the implications of the FATF decision and come up with an action plan on the way forward. The Chamber insisted that the greylisting will inevitably have a negative impact on a lot of important sections of the local economy and on Malta's reputation abroad. It insisted that success can only be achieved if there is a unified effort. Political maturity is essential in times of crisis and personal sectorial and partisan interests should be secondary.
The Malta Employers' Association insisted that the crisis brought about by the grey-listing was "entirely self-inflicted and the result of lax and corrupt practices by a minority of dishonest politicians and businesses, compounded with ineffective governance systems." The MEA insisted that Malta needed to realise that governance was about values, not just "ticking boxes," and that the first step for Malta was to accept the outcome for what it is.
It said that after the positive assessment by Moneyval which attested Malta's technical compliance, the country now needed to convince the FATF that the existing frameworks are no just printed laws. The laws must be implemented and enforced properly without looking at faces.
The Chamber of SMEs warned that many important sectors would be negatively impacted by the greylisting, with the financial services sector bearing the cost of compliance. Talk that institutions are working is not enough. We need facts. It is not enough for legislation to remain on paper. It needs to be implemented. There is a real threat that banks will terminate relationships with Maltese individuals and SMEs because we are now considered to be in a high-risk jurisdiction
Robert Abela should stop trying to downplay the consequences of this and he must, for once, be honest with the Maltese people. Malta is risking isolation within the EU. In the future, it might be difficult or more expensive to obtain loans from international institutions. This can have an impact on our international trade. It could dent capital flows and threaten foreign investment. We could see some of those who have already invested here pack up and go elsewhere. The prospect of a collapse of the financial services industry which may lead to the loss of hundreds of jobs is still a nightmare scenario but less unlikely than it's ever been.
The FATF told us what we must do:
The government has to ensure clarity and accuracy of ownership information for companies based in Malta and that authorities must crack down decisively when information about company ownership is found to be inaccurate.
Malta has to augment the use of financial intelligence to support authorities pursuing criminal tax and related money laundering cases.
The FIAU's analysis must focus on criminal tax offenses, to produce intelligence that helps law enforcement detect and investigate cases in line with Malta's risks related to tax evasion.
So, Robert, it is time to wake up and smell the coffee. Malta's future depends on the actions that you will take. Do not look at the faces of friends and colleagues. Let them get what they deserve for bringing Malta down in the class where Haiti sits in front. The ball is in your court. And we citizens demand action instead of empty words.