I wrote this piece yesterday about Ministers using public money in their constituency to help their personal re-election campaigns.
I specifically mentioned Alex Muscat who swindled almost a million euro from the moneys earned from the passport swindled to swindlers to pay for the lighting up of the Mosta church in his constituency.
Today he announced another "project", turning what he describes as an "abandoned field" in Mosta into a public park. Look at his Facebook post lining himself up for beatification.
The irony? The field belonged to the church, given up in the church-state agreement so that the property is given up for public use.
The man behaves like the crook who sells you his mother, only to steal her from you again to sell her to someone else. He learned from the best. The job he had before this one was being Keith Schembri's assistant.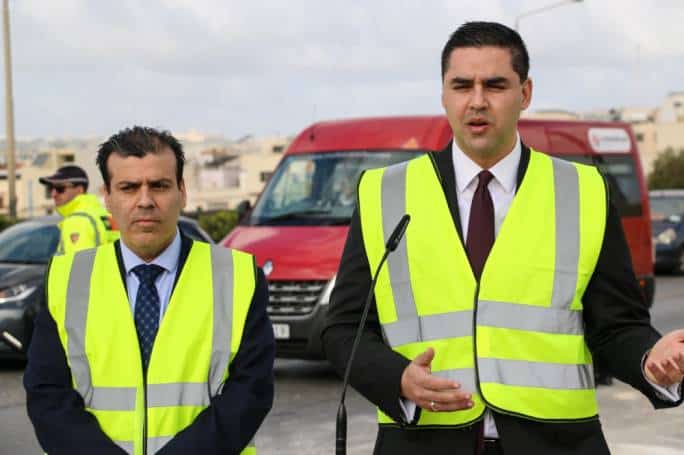 Speaking of Ministers selling you what already belongs to you. Ian Borg isn't even bothering to add any value in the transaction. Tonight our infrastructure Minister will unveil works on the Rabat church parvis. If you were in any doubt, I'll clear that for you.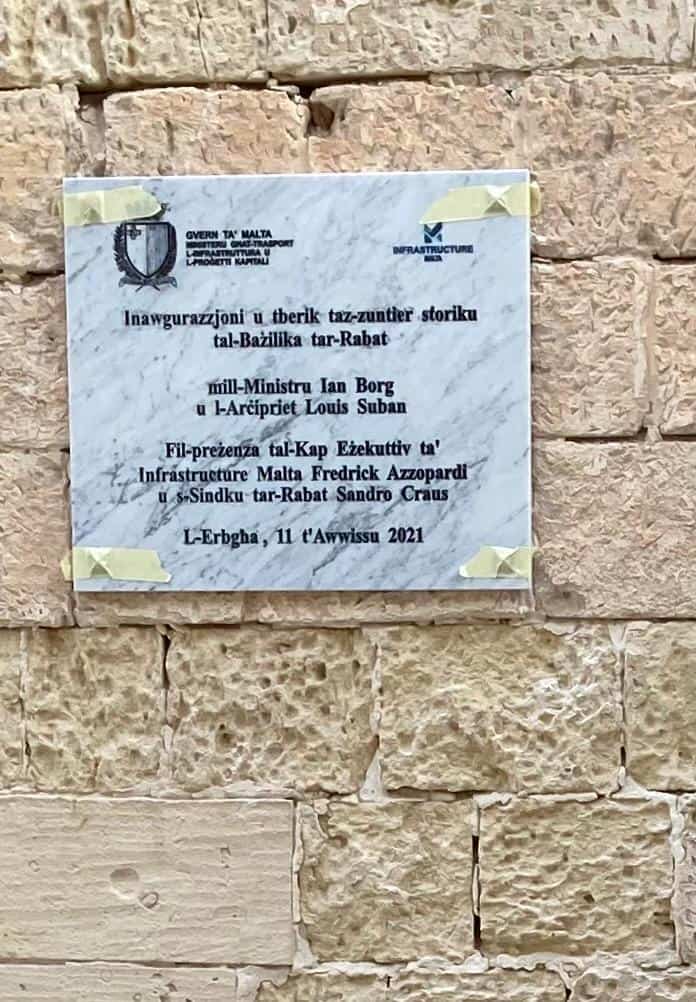 Rabat is his constituency which will now be enriched with this inscription marking his name, and, apart from the hapless parish priest, the names of the sundry crooks that work for Ian Borg. The litany includes St Sandro Craus, the man whose job in government included giving Daphne Caruana Galizia-killer Melvyn Theuma a government salary to do nothing. Is it a step up to move from fake jobs for killers to handing out fate restorations to his local congregation?
Impressed? Don't be. Here are some photos from the same church parvis taken just today, hours before its renovation is launched with much pomp tonight. It's bad enough that they ask you to thank them for doing their job. Ian Borg wants you to thank him for not doing it.