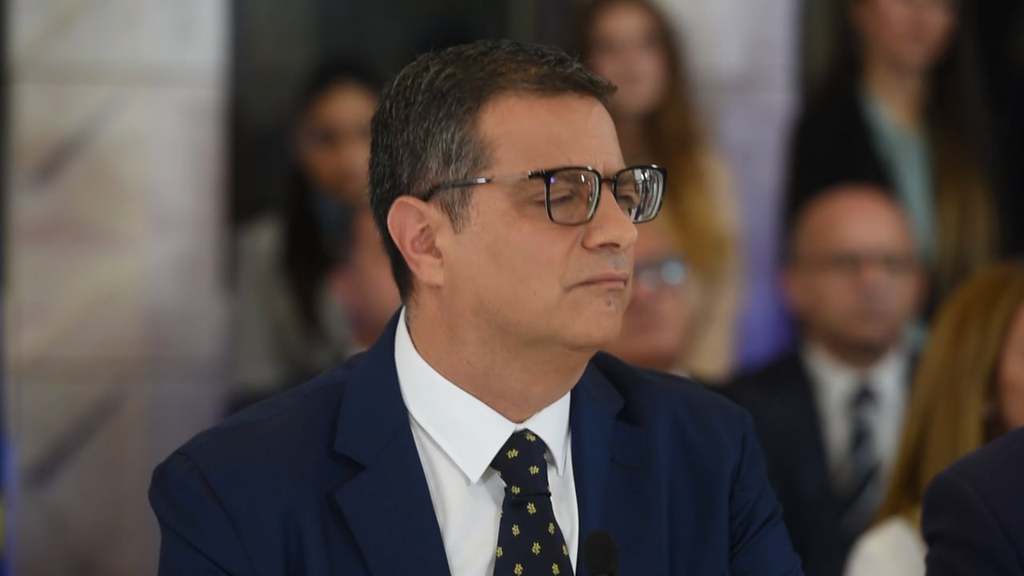 Adrian Delia knows full well that Lovin Malta's reporting about what Yorgen Fenech had told a third party about him is entirely accurate. Lovin Malta reported a conversation Yorgen Fenech had with Diane Izzo about the Parliamentary debate that discussed the revelation he owned 17 Black.
In that conversation, Yorgen Fenech admits that Rosianne Cutajar's speech defending him in Parliament could expose her emotional bias in his favour. The man since charged for killing Daphne Caruana Galizia admits in the conversation with Diane Izzo that his mother had told him she suspected Rosianne Cutajar had a crush on him, so spirited her defence of him had been.
The thrust of the conversation though was Yorgen Fenech's irritation that some Nationalist MPs, notably Simon Busuttil and Jason Azzopardi among others, were criticising him over the ownership of 17 Black.
It is at this point that Yorgen Fenech tells Diane Izzo that "even Delia", an obvious reference to then Opposition Leader Adrian Delia, messaged him to urge him to get Rosianne Cutajar to tone down her emotional and spirited defence of Yorgen Fenech.
Beyond Yorgen Fenech's account of this to Diane Izzo, this website has not seen direct evidence that the messages Yorgen Fenech told Diane Izzo he had received from Adrian Delia were in fact sent. Neither does Lovin Malta make this claim.
However, Lovin Malta's reporting is backed by evidence which they have, since Adrian Delia's announcement that he had sued them for libel, said they would use in court in their own defence.
Adrian Delia has been aware of the existence of this evidence since before his removal from the position of Leader of Opposition as this Times of Malta journalist Jacob Borg's tweet from earlier today recalls.
If Adrian Delia thinks saying that he communicated with Yorgen Fenech after the 17 Black revelations is libellous, funny how he never sued over this https://t.co/vKby5cR6r4 pic.twitter.com/tQxRSWmN8Z

— Jacob Borg (@BorgJake) August 11, 2021
Indeed, reports that Adrian Delia agreed to meet Yorgen Fenech for a meal after the 17 Black ownership were a key element in Adrian Delia's removal.
It is clear then that by filing a court case today Adrian Delia is not looking to have a statement he knows to be factually untrue overturned. As the legal maxim goes, it is not libel if it is true. And Adrian Delia knows it is true that Yorgen Fenech told Diane Izzo that Adrian Delia messaged him during a debate when MPs in his Parliamentary Group were being accused by friends of Yorgen Fenech of lying when drawing the obvious inference from the knowledge that Yorgen Fenech owned 17 Black.
If indeed it is not true that Adrian Delia communicated with Yorgen Fenech at the time, and Yorgen Fenech lied about this to Diane Izzo, then Adrian Delia's dispute should be with Yorgen Fenech, not with Lovin Malta.
Documents published before Yorgen Fenech was exposed as the owner of 17 Black, showed 17 Black and Macbridge were to pay Panama companies owned by Keith Schembri and Konrad Mizzi €2 million a year. The illicit payments were structured while Keith Schembri and Konrad Mizzi ensured Yorgen Fenech's Electrogas wins the contract to supply electricity to Malta for 18 years.
Daphne Caruana Galizia had reported on the existence of 17 Black and at the time of her killing she was nearing publication of the information that would show the corruption in the Electrogas contract.
But as Leader of Opposition, Adrian Delia held back on criticism of the government on the corrupt arrangements and avoided mentioning Yorgen Fenech altogether even after the ownership of 17 Black was exposed.
This isolated MPs in the opposition Parliamentary Group who were explicit and vociferous in their criticism of the government. Confirmation that Adrian Delia discussed this criticism with Yorgen Fenech behind the back of his MPs would demonstrate complicity in covering up crime, the same crime that the killing of Daphne Caruana Galizia was intended to hide.
The case brought to court today is unlikely to be concluded before the next general election and though Adrian Delia can be in no doubt that he is very likely to lose the case, the outcome would be too late to make any difference to his prospects for re-election to Parliament and his retention of the small but crucial portion of support he continues to enjoy within the PN.
As such, the lawsuit is a strategic abuse of the law of libel on the same lines that Adrian Delia indulged in on the eve of his election as party leader in 2017 when he sued Daphne Caruana Galizia 5 times for libel in cases he then withdrew soon after she was killed.
Free speech campaigners have lobbied to introduce preliminary evaluation of the grounds of frivolous defamation suits brought against journalists to intimidate them, obstruct their work with wasted time and money defending themselves, or to put the credibility of their reporting in doubt. Such laws, that exist in some other European jurisdictions, would stop at early stages frivolous libel suits and hand down penalties to plaintiffs filing them.
As the law stand in Malta today, Adrian Delia would suffer no legal consequences for filing a SLAPP suit he knew to be baseless.