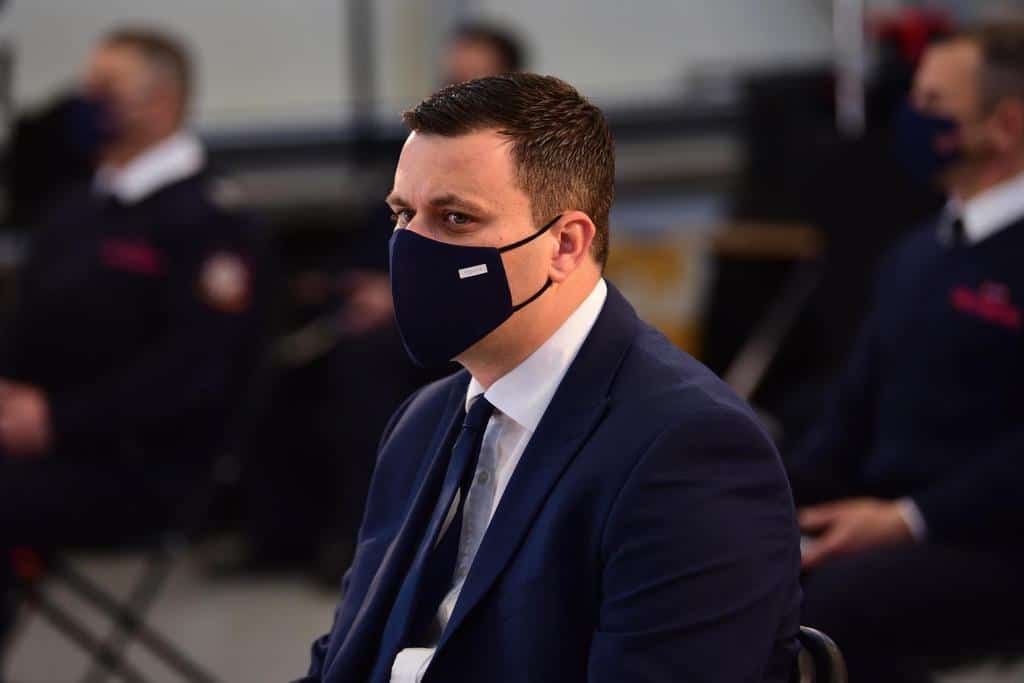 So, Alex Dalli "suspended himself" from the post of director of prisons. Funny this auto-suspension thing. It must be a uniquely Maltese concept. Not enough for us the textbook options of being fired (which Alex Dalli should have been) or suspended pending an investigation (which doesn't seem to be the case here), or resigning, leaving it up to a soon to be former employer to decide what to do with that.
Suspending oneself seems to be one of those having and eating cake paradoxes. There's no written formula that tells you what happens in these situations so I'm going to guess. I'm guessing he will continue to earn his salary in full. And I'm guessing that in the same way that he decided when best to suspend himself he will decide when to unsuspend himself and go back to claim his fiefdom.
I'm guessing that he'll make his return contingent on the outcome of some event he is confident about. Consider the timing of this self-suspension. He suspended himself after suicide number 14. Suicide 1 was too soon. Suicide 2 was a coincidence. Suicides 7, 10, 11, his self-suspension was still unthinkable.
Before news of his auto-suspension emerged, the official news of suicide 14 was announced through a short statement to the press signed by Dalli's his deputy Randolph Spiteri confirming that a suicide note was found.
Later it emerged the victim was in Kordin under preventive custody and has not yet been convicted of charged on sexual offences. He has not been in prison very long. We do not know what the suicide note says but a magistrate reviewing the circumstances might very well conclude that the victim in this case is alone responsible for their own death.
That could be a point when Alex Dalli could feel vindicated enough to reverse his suspension. Magisterial inquiries about unexplained deaths usually take a long time, but very specific circumstances have led to surprisingly fast processes. Consider Joe Mifsud's inquiry into the deaths of 12 migrants at sea in April 2020. The government was absolved faster than you could read out the names of the victims.
Alex Dalli did not suspend himself after suicide number 12, say. Compare suicides 12 and 14. This will sound simplistic, even a little callous. I know I am speaking about the suffering of very human beings here while summarising their situations like a white-boarded mind map comparing shopping lists. I apologise unreservedly for that but I want to suggest this sort of callousness and over-simplification would have gone into decision not to self-suspend after suicide 12 and to do so after 14.
12 was a Maltese victim vs 14, an Indian victim. 12 was a woman vs 14, a man. 12 was convicted of offences related to her addiction vs 14 is an alleged sex offender. 12 had relatives who live in Malta and have reasonable access to the media vs 14 who has no one in the country to miss. 12 documented and reported episodes of psychological torture vs 14 who has only been in prison for a short time.
If this so-called self-suspension is contingent on the narrow circumstances of what happened over the last 24 hours to victim 14, ignoring the context of Alex Dalli's brutal regime over the last 3 years, I can see why Alex Dalli might think that in the military terms that are the subject of his fantasies, this has been a strategic retreat.
The defining characteristic of a "self-suspension" is its temporary nature. The temporarily vacant position cannot be permanently filled because Alex Dalli retains the claim to return to it any time. The team that he set up, loyal to Alex Dalli and the Dalli method of running a prison, starting with his over-promoted deputy Randolph Spiteri, cannot be moved, their methods cannot be challenged, their access and control over the evidence cannot be checked, because the absence of their boss is temporary.
Forgive me therefore if I don't squeal with delight at the news of Alex Dalli's self-suspension. Anything short of an irrevocable dismissal after 14 unexplained deaths of people in his care is utterly inappropriate. The "development" keeps Alex Dalli in the picture, the fear which he has instilled, consciously and openly, continues to haunt the prisons like the dark shadow under the water's surface near Amity beach.
His loyalist staffers will keep up the expectation of his return. The friendships and alliances he would have made among prisoners would persist with the promise and threat of retribution if changes he would not approve of happen in his absence.
Byron Camilleri chose an eminently respectable name as acting director of the prison in Alex Dalli's absence. I met Robert Brincau when the government finally allowed me to visit the Safi detention centre. The man is competent, disciplined, and wears a distinguished humanitarian streak. He's as far from the sadism of Alex Dalli as you can expect a prison director to be.
But he's not prison director. Not yet anyway. He's acting prison director at least until the open-ended "stepping aside" of Alex Dalli is appropriately settled. Until then Robert Brincau's micro-decisions might allow some fresh air to relieve the stench of death and terror in the prison. Even so he risks being set up for failure, especially if he's not given the authority to function without the constant threat that Alex Dalli might click his fingers at any time and replace him.
It isn't just Alex Dalli who might benefit from proving that Robert Brincau is not a miracle-working messiah. Some of those who might also benefit work under Brincau's temporary command. And one other who might want the country to stop thinking it was irresponsible to wait for death 14 before doing what he should have done after death (insert here any number less than 14 year that you would consider sensible) is the minister for home affairs who found a formula today to outlive another death in the prison he insisted should be run by the taskmaster of the bridge over the river Kwai.
An earlier version of this post erroneously referred to victim "13" instead of "12".