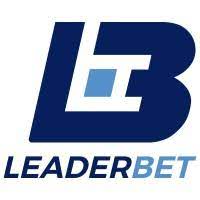 More details have emerged of the Game Over II anti-mafia investigation in Italy that includes Maltese companies and online gambling sites licensed in Malta.
The Maltese companies identified by Palermo's prosecution service as "Leaderbet Limited" and "HR Management Limited". The latter company is held by Angelo Repoli from Messina.
The two companies operated illegal betting sites. Leaderbet Limited operated LB Casino. In March 2018, the Maltese gaming regulator said it had cancelled the license of LB Casino Ltd, the parent company of Leaderbet. At the time Malta Today quoted sources saying LB Casino had been using its Malta operations to launder money derived from criminal activities in Italy.
But the following May a consortium of journalists including Times of Malta found that Leaderbet remained in business even with its license withdrawn. The MGA told the journalists it had asked the Maltese police to investigate but the outcome of those investigations is unknown.
Information from Malta's business register shows Repoli's companies are still in existence. He is in business with Giuseppe Cullemi from Ragusa who has not been named in the Game Over II investigation so far.
Most of the Maltese companies under investigation list Raymond Vella as auditor and some include former MGA inspector Philippe Warzee as Company Secretary.
Press reports in Sicily, including this one by Riccardo Lo Verso for Live Sicilia, say that the network of gambling companies was organized by Salvatore Cinà, Rosario Calascibetta and Giacomo Dolce.  Cinà has a mafia conviction in the criminal record and is believed to be part of Cosa Nostra's Noce clan. Calascibetta is believed to belonged to the Passo di Rigano crime family.