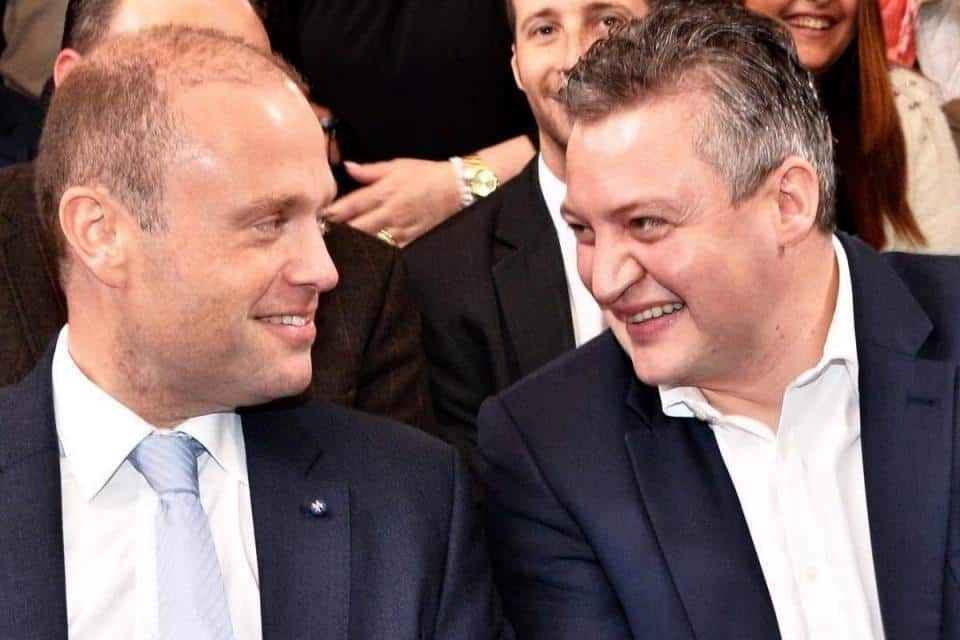 In 2013, Joseph Muscat was elected with an impressive majority following a sleek and very expensive campaign with the solemn pledge to rule by meritocracy, reduce utility tariffs and care for and protect the environment. Thousands believed him and saw in him a new saviour, the one who could deliver the Labour Party from decades in limbo. 167,000 voted him into power. Then the true Joseph Muscat rolled out the schemes he prepared before the elections driving the route on the famous roadmap to destinations nobody could have imagined.
Few, if any except the limited chosen from among those who voted Labour into power, knew anything about the corrupt intentions of Joseph Muscat. They voted for a reduction in electricity bills, for the "tista' ma taqbilx magħna iżda tista' taħdem magħna" mantra. They thought that at least the environment would be protected. Little did they imagine that they were to be taken for a long, long ride.
Little did they think that Konrad Mizzi, Keith Schembri and a 'more important person' would open, days after the election, companies in Panama and trusts in New Zealand. And they did not know about 17 Black, owned by Yorgen Fenech accused of being the mastermind of the Daphne Caruana Galizia assassination, which was one of the accounts from which the thieves were expecting to receive millions of euro.
They did not imagine that Joseph Muscat was ready to sell their Maltese citizenship to Russian oligarchs and to wealthy Middle East families and to corrupt criminals and money launderers. It was Joseph's idea to secure money this way instead of regular foreign investment. Not to mention the kickbacks that came with the scheme. The salesman travelled around the globe securing millions to fill the national coffers. Some crumbs would fall on the way.
Who of those thousands anticipated that Joseph Muscat and his star candidate and eventually star minister intended to sell three of Malta's hospitals to an unknown company with no experience in hospital management. Nobody knew Ram Tumuluri. Nobody understood with any clarity why Godfrey Farrugia resigned as minister of health in February 2014. Guess who took over his portfolio. Yep. Konrad Mizzi.
The government and Vitals had signed a memorandum of understanding in February 2015, two months before the request for proposal was issued.
Vitals Healthcare is still in the news and still the subject of a magisterial inquiry apart from a court case. When Vitals left the business was €36 million under but Tumuluri made off with a €5 million bonus. Konrad Mizzi confirmed that the contract had been signed but was published a year later, heavily redacted. Documents show that an agreement with Vitals was reached in November 2014 almost six months before the public call. The tax payer is forking out €70 million a year. Repubblika has called this an 'act of modern-day piracy'.
Three former ministers – Konrad Mizzi, Chris Cardona and now Central Bank Governor Edward Scicluna – are subject to a magisterial inquiry. Joseph Muscat was paid €60,000 in a 'consultancy fee' from a Swiss firm which received millions from Steward Healthcare during the company's takeover of the hospitals.
Labour's devotees and a large number of opportunist switchers who voted Joseph Muscat and Labour to power knew nothing of the corrupt Montenegro windfarm deal. They did not expect that Yorgen Fenech would make millions of euro in a week out of another deal with Konrad Mizzi's footprint.
Nor did they expect the deal with Socar of Azerbaijan, apparently secured when the usual suspects Joseph, Konrad and Keith plus the now CEO of Malta Enterprise Kurt Farrugia, met Ilham Aliyev.
Who of those 167,000 PL voters had an inkling that the power station would be the entirety of the 'economic reform program' launched by Joseph Muscat? It was certainly typical of the way things happen now. Goalposts were shifted, tax dues were waived, advantages were secured after valid competitors quit or were eliminated.
The National Audit Office published a damning report which showed how the selection committee, which included Nexia BT representatives, aided the Electrogas consortium in the selection process. The report concluded that there was a "distortion" of the process in favour of Electrogas. In other words, Electrogas was improperly favoured and Malta got a raw deal as a result.
Joseph Muscat made it easy for his corrupt friends to pillage the people's wealth and this can only be forgotten if all those responsible are brought to justice.