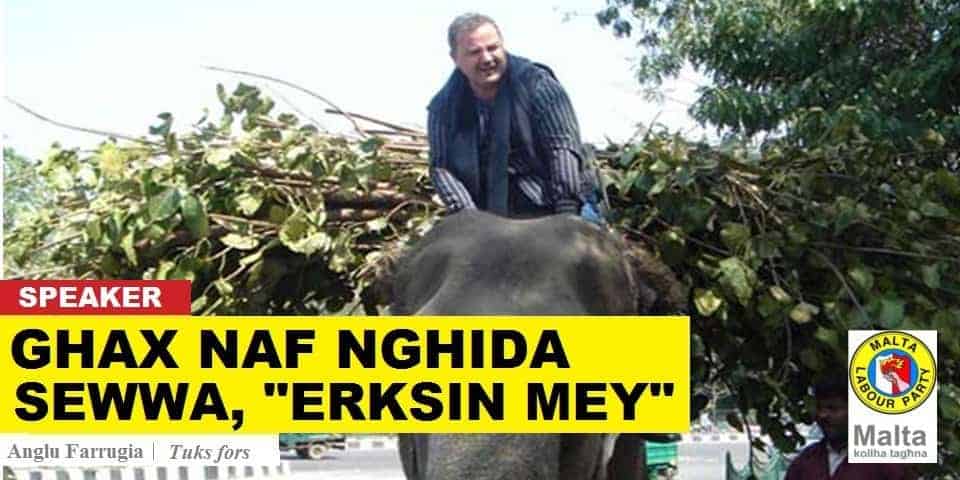 In a reaction to the Speaker's poor excuse of a "reprimand" to Rosianne Cutajar, Matthew Caruana Galizia told Anġlu Farrugia he should resign immediately "in the best interests of our democracy, and due to your proven incapacity and unwillingness to defend parliament from corruption".
Daphne Caruana Galizia's eldest son and director of the foundation set up in her name described the letter Anġlu Farrugia sent to Rosianne Cutajar after the standards committee instructed him to "reprimand her", as a "pathetic, simpering letter (that) signals to society that corruption, in this case the corruption of the country's highest institution, is permissible".
Matthew Caruana Galizia reminded Speaker Anġlu Farrugia that when his mother was alive "you went out of your way to harass her. First by arresting and jailing her when she was 19 years old, for the simple act of being present at a protest against government violence and corruption. Then you sued her for daring to describe the circumstances of her illegal arrest."
Matthew Caruana Galizia admitted he had been "naïve to believe" that the Speaker would have used the four years since his mother's assassination "to reflect on your servile partisan attitude and change it. Instead, you have gone in the opposite direction: first harassing my mother in life, now harassing her in death."
Daphne's son accused Parliament's Speaker of making "an extraordinary effort to protect an MP who accepted a bribe from a person on track to be prosecuted for high-level corruption, a bribe intended to fuel the MP's campaign against justice for my mother, a bribe paid by the very person suspected of her assassination and now also indicted for it."
"Your decision to protect a corrupt MP instead of protecting the interests of parliamentary democracy is a betrayal of your duty to the country, a betrayal of someone – who happens to be my mother – who made the ultimate sacrifice for her country, and a dishonour to your own self."
Matthew Caruana Galizia called for Anġlu Farrugia's immediate resignation.