A month ago tomorrow Malta established diplomatic relations with the Cook Islands. If you were not too familiar with them before now, you'll be hearing more about these sparse 15 islands in the middle of the Pacific Ocean with a population the size of Birżebbuġa.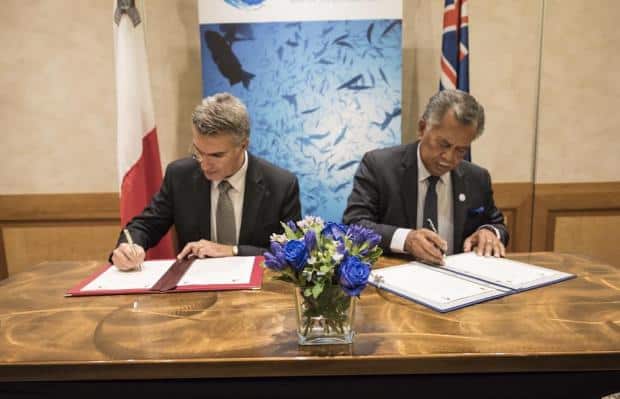 The Paradise Papers published yesterday by the ICIJ show the island to be a secretive jurisdiction where the ultra-rich go hide their money from taxmen and law enforcement agencies.
The Cook Islands have had a particularly dark reputation in this respect for some time. In a 2013 investigation, the New York Times described the Cook Islands as the global pioneers in offshore asset-protection trusts, with laws devised to protect foreigners' assets from legal claims in their home countries.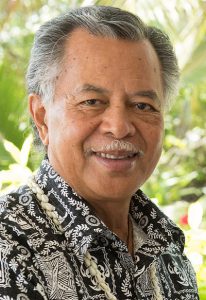 A report in a local website from the Cook Islands said the little archipelago's Prime Minister, Henry Puna, signed two major deals in his Malta trip. Puna, who is also the country's Foreign Affairs minister, signed the joint communique with Malta's Foreign minister, Carmelo Abela, providing "a foundation for the two countries to explore further co-operation in the years ahead. Possible areas of future co-operation include waste management, maritime and financial services".
Quite why Malta would want to cooperate in the financial services sector with one of the worst reputed tax havens worldwide especially in this time when our reputation has gone to the dogs is unfathomable.
Transparency International reports that Cook Islands "perform poorly in terms of the rule of law. Nepotism and political corruption appear to be the main corruption risks in the Cook Islands. In addition, being an offshore financial centre makes the country vulnerable to money laundering."
The Tax Justice Network ranks the Cook Islands 70th out of 71 countries assessed in terms of their financial secrecy, which makes it one of the world's most secretive financial centres.
This means that our new friends do not adequately maintain information on company ownership in official records; do not require company ownership and do not provide transparent reporting. It seems that Malta is increasing cooperation with the worst countries imaginable.
This will do miracles to our reputation.
Meantime note the odd reference to waste management. Actually we've seen this somewhere before. When Konrad Mizzi's advisers at Nexia BT filled out his forms to justify opening bank accounts for his secret Panama company, they said he needed an off-shore account to handle his interests in waste management projects. No one ever figured out what interests those might be.
You have to wonder.