I interviewed Jonathan Ferris about his experience investigating corruption and money laundering at the Police and the FIAU from which he was summarily dismissed.
In this first part of the interview, Jonathan Ferris speaks of direct Ministerial interference in police investigations and of resource starvation for investigations into crimes committed by high profile people in Maltese politics.
The second part of the interview will be posted tomorrow. This interview was done in coordination with Ellen Trapp from German national TV ARD.
Scroll down for a transcript of the audio recording.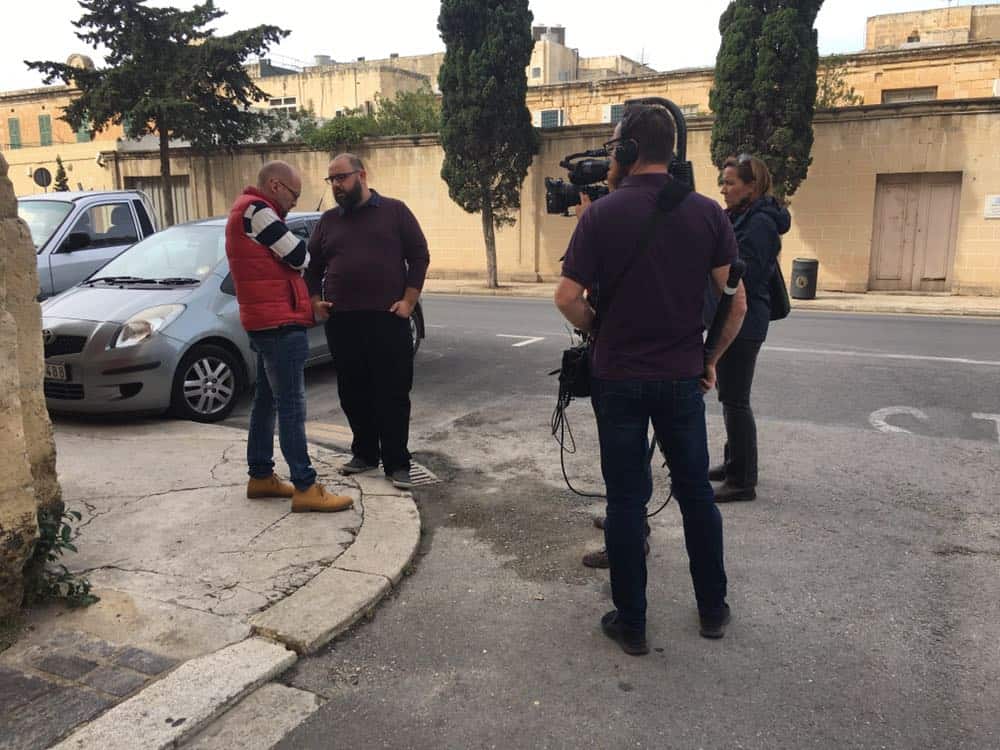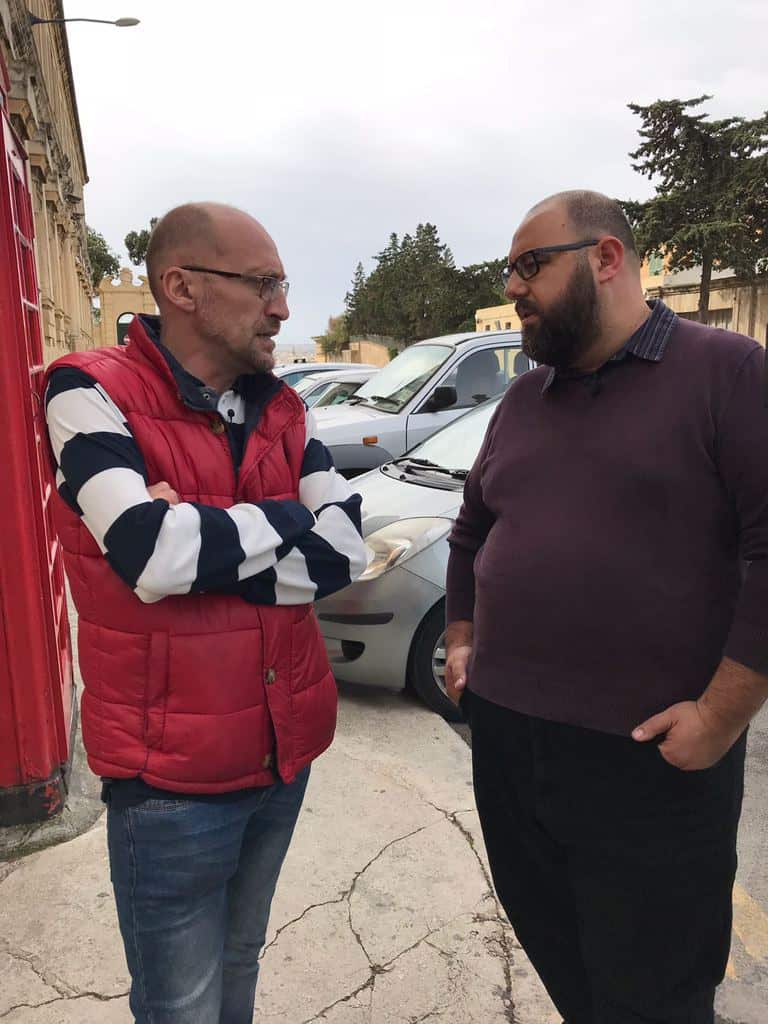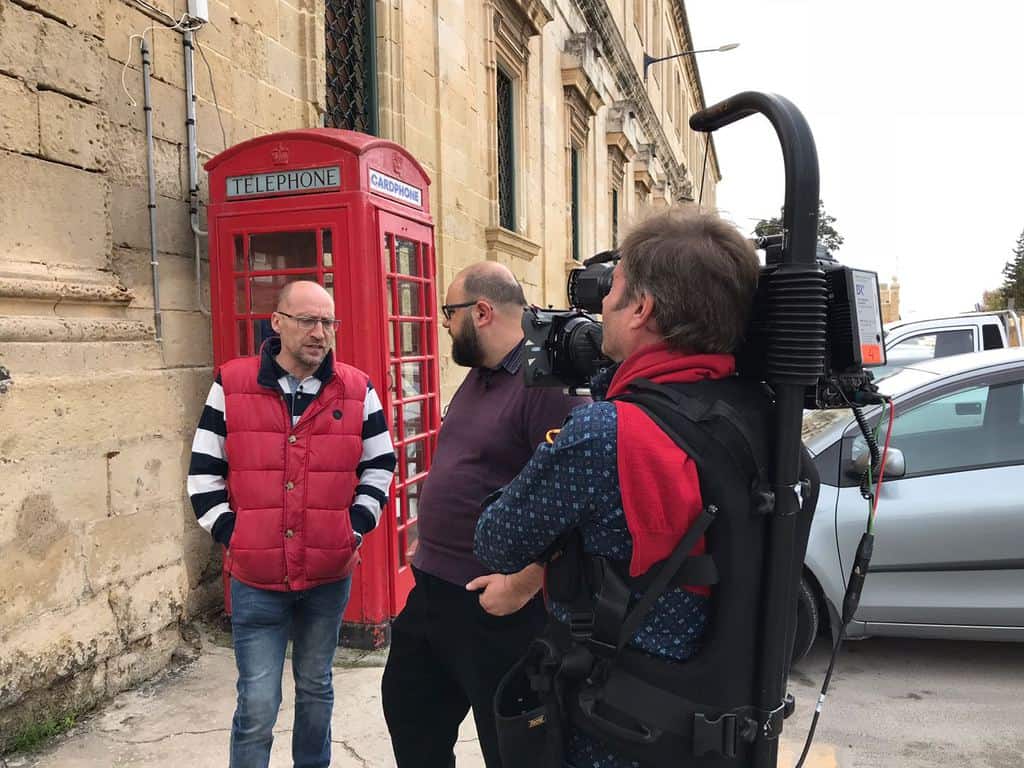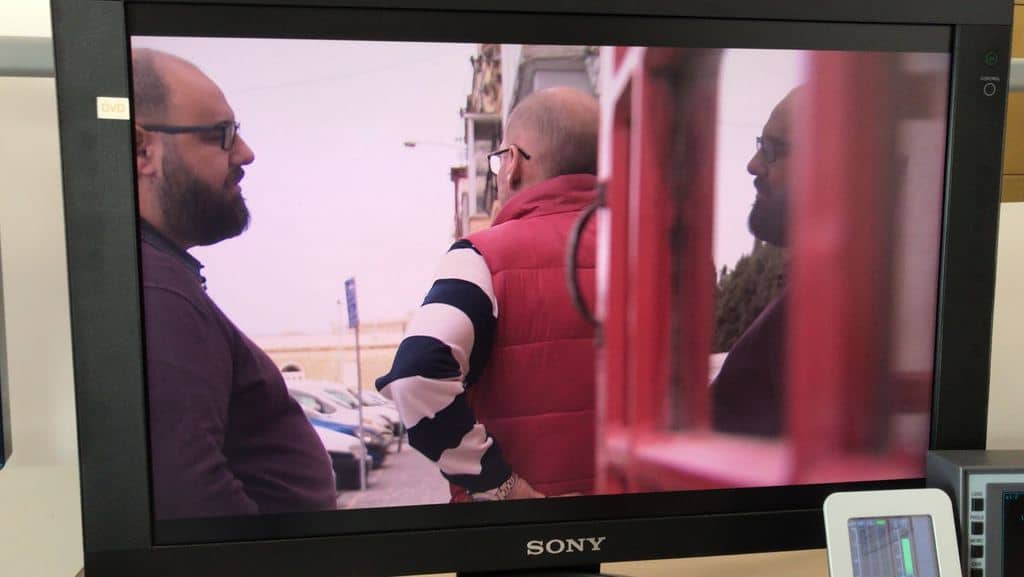 Transcript:
MD:  What were you responsible for?
JF:  Fraud, misappropriation, falsification, corruption, bribery, embezzlement
MD:  You have a bit of a reputation of solid investigation and solid prosecution…I think it's well deserved….and of being straight, I mean, the legendary case of you prosecuting your cousin
JF:  My own cousin, yes,
MD:  How did that feel?
JF:  Half of my family was not speaking to me in terms as it was before, you know, because they were siding with him, and apart from that, they were seeing a sort of conflict of interest, but I've always explained this to them that for me, one who does wrong, be it my brother or anyone on the street, should face justice ultimately.
MD:  And that was your job.  Give us a bit of an idea of some of the high profile cases you worked on while you were here.
JF:  I worked a lot on the case of the EU Commissioner John Dalli.  The case started way back in October 2012. That case was actually, I made the prosecution for that case, not the investigation, because the investigation was carried out by a colleague of mine.  However, some time later, let's say less than a year later, Mr Dalli featured again in a Bahamas investigation which did not go down very well with the EU.  It was very slow at the beginning, then in April 2015 there were articles in the newspapers from these alleged victims, US victims. However this week I read that charges were filed.
MD:  Yes, this is what, now…two years later.
JF:  Yes, two years to the date later.
MD:  What happened in the meantime though?  Why, if you had already done the case for prosecution, why wasn't it acted on?
JF:  Actually, I finalised the report in November 2015, during the CHOGM or Valletta summit.
MD:  November 15.  Two years ago literally.
JF:  Yes, but then there was a new Superintendent appointed to the Unit which was Superintendent Ian Abdilla.  As per procedure, I had to forward the case for him to just have a review, notwithstanding the fact that he did not lift a finger into the investigation, however it's customary to send the report to a superior and then you file charges in Court.
MD:  So you handled other high profile investigations.  You were quite advanced in them and nothing came of them again.  What were they?
JF:  Here there was the visa investigation
MD:  This was basically a scam of visas being given illegally
JF:  Yes, correct…
MD:  … to Libyan nationals, coming here for medical reasons, allegedly, and in the middle of it, was an official who works in the Office of the Prime Minister, a particular official
JF:  yes not only him, and also various other high profile people in Malta, especially in the Government.  We received the container, all dumped papers, so we had to sort the mess, and then divide accordingly whether the applications were for medical or for business or else for education. However the investigation yielded to nothing because you know, my team could not handle all that influx of work.
MD:  So in this case, you would say that it's lack of resources that ended up with high profile people in Government not prosecuted for…
JF:  Definitely, definitely
MD:  for reasonable suspicion of visa scam.
JF:  That's most definite.  Alright.  When I was investigating also the oil scandal…
MD:  The oil scandal, so we're talking about, this is the time of the Nationalist government, before 2013
JF:  It was January 2013
MD:  And what happened there?
JF:  Well, people were investigated, including ex-Chairman of the entity, their consultant, Chief Head of petroleum, financial controller, so on and so forth.
MD:  They were prosecuted, weren't they?
JF:  They were prosecuted, some of them are in an advanced stage like the defence stage, following my request to the Swiss authorities via letter rogatory
MD:  So basically we have corruption that you investigated from the time of the Nationalist period, and those people have been prosecuted, action is being taken, we're waiting for convictions.
JF:  Yes.
MD:  Then you had other instances of corruption that happened after that change of government, in Labour time, one way or another, whether lack of resources, even control, your bosses freeze it, nothing happens.  Does that sum it up?
JF:  Basically it does.
MD:  It sums it up.
JF:  As I told you, I want to go back, I've made nothing wrong, I filed the application to be reinstated, for any particular reason known to the government alone, my application was refused.
MD:  Why did you leave in the first place?
JF:  Actually I asked for a secondment.  I had a tough time with that, and basically once the present Commissioner Lawrence Cutajar called me in his office, with whom I have a brilliant relationship, he called me into the office and he said "listen, think it twice, we can't afford to lose an asset like you".
MD:  So they thought highly of you, even the present Commissioner.
JF:  Yes, yes, yes, yes. I didn't have any problems with that.  I said "listen, Boss, for me it's time to change, to change because in May/June 2016 I was conducting an investigation, there were government officials including a particular Minister copied in an email who was requesting information on a particular case"….
MD:  So from outside the police, a government minister is asking the police about investigation.
JF:  Correct.  I did not want to give this information, then at that time Superintendent Abdilla, I can name people because this I have it in writing, no, told me "Please do not create any diplomatic incidents and reply"
MD:  By 'diplomatic', does he mean…
JF:  What's 'diplomatic' for him…
MD:  Between the police and the Minister, basically.
JF:  Maybe yes, maybe he intended that. But you know I sent a strong message to him, saying that the investigations of the police are not for public scrutiny, no?
MD:  Certainly not the Minister's scrutiny.
JF:  From that time onwards, I said my place is no longer here.  At present, I have made some investigations under the FIAU which I am still bound by secrecy and so I cannot divulge any information on that.  The very fact that in these reports there is written, and it is specifically stated that 'persons within the government have breached the law' – I'm telling you 'breached', whether or not now they are guilty or not, that's up to the Court to decide – an investigation has to start in order to find the breach.  The plausible solution, or the plausible idea behind it is that there is interference.  So how come there are reports for serious breaches in the law especially with regards to money laundering which is Chapter 373 in the Laws of Malta, and they are not investigated?  And then you will be able to say, listen, breaches exist, breaches do not exist, but at least you have to investigate.
MD:  We see all of that from the outside.   The story that you've told us from the inside is that you know, and you mentioned at least one specific case, of Ministers looking into and asking policemen what they're doing about an investigation.  So you have witnessed from the inside political interference into police work, from the outside we see what you're saying now, which is that cases that self-evidently should be investigated, we hear nothing about.  Does that sum it up?
JF:  Yes, 100 per cent.