Sueddeutsche Zeitung reports the German federal procesutor is passing to the Malta police all information connected to Malta in some 3 terabytes of data from Mossack Fonseca servers purchased from an unknown source and leaked separately earlier in 2017, over a year after the ICIJ leaked the Panama Papers.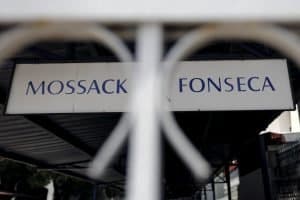 The Munich prosecutor spent 2 million euro to recover the information and the German newspaper reports there is information that is particularly relevant to Malta.
The information is being passed to Maltese police authorities.
The first batch of Panama leaks named the only EU minister with a secret company in Panama. That was Konrad Mizzi, who along with Keith Schembri and a third 'more important' person set up secret companies in that jurisdiction hours after Labour's 2013 victory at the polls.
Mossack Fonseca was represented in Malta by Joseph Muscat's accountant Brian Tonna who operated from a desk in the Office of the Prime Minister in Valletta.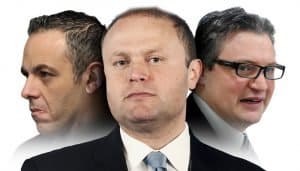 Mossack Fonseca operated in complete secrecy and provided money laundering services to crooked politicians, drug lords, arms traffickers, mafiosi and other criminals. Since the Panama revelations, the Mossack Fonseca brand has been wiped out and its owners investigated by the institutions of Panama keen to recover some of their much harmed reputation.
Investigations are known to have been conducted in some 80 different countries and millions of euro of dodged tax  and penalties are known to have been recovered by several countries.
The Prime Ministers of Iceland and Pakistan lost their jobs over the leaks.
In spite of the high profile revelations the Malta police took no action whatsoever here in respect of people in politics exposed by the Panama Papers. The prime minister, and other suspects revealed in the Panama Papers are currently fighting a court order issued to the police to investigate the revelations.
In this context, there is no reason to be confident Malta's police would act in any way on a new wave of revelations from the hidden Mossack Fosseca files.
There is also reasonable scepticism on the quality of the chain of custody of the information shared by the German prosecutors particularly if the new Mossack Fonseca revelations expose more scandals connecting local politicians or people close to them.
Such information should be investigated by an independent inquiry and the government should have no discretion in whether to reveal information in this data connected to Maltese politically exposed persons.
The prime minister has exercised this discretion when he came up on the information revealed from Swiss Leaks, at first promising to reveal any PEPs involved and years later apparently deciding this was not desirable.
The Panama Papers leaks have broken the cover of secrecy for people who launder money. It should not be for the Maltese government to extend that courtesy further.