Minister Michael Farrugia knows just which door to knock to get his policemen to act as instruments of an autocratic regime. Labour's campaign to take-over the police force had various stages. First they decapitated the corps and put on top a blabbering fool. Then they strategically promoted cronies to top positions they were not qualified for. Then they squeezed out competent, fearless officers. Then they re-instated old-timers because of their criminal records, rather than because of them.
And now that no one except the government can rely on the police force for protection, the regime looks like its ready for the next stage.
Here's Michael Farrugia tweeting today about cooperation between his Police Ministry and the Turkish government.
Farewell talks and further cooperation between Turkey and my ministry with H.E. Mr Reha Keskintepe pic.twitter.com/zhGZlVuWa5

— Michael Farrugia (@dr_micfarr) November 30, 2017
Let's understand what we're talking about here. The Turkish police is in the eyes of Human Rights Watch for torture and ill-treatment of detainees in their custody, for abductions and enforced disappearances, and for perpetrating constraints on lawyers.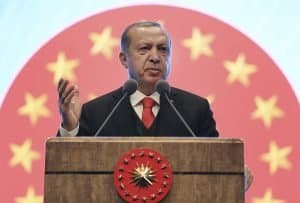 What does a police minister of an EU member state have to learn from the policing methods of Recep Tayyip Erdoğan?