The International Consortium of Independent Journalists, Pulitzer awardees after their Panama leaks two years ago, have tonight released over 13 million documents revealing further evidence of senior political figures allegedly laundering illicit earnings through banana jurisdictions, including Malta.
The spotlight on Malta as a cover for corrupt politicians and evil dictators now shines even brighter.
Earlier hints of Azerbaijani interests in Malta have now been revealed to be under-estimations.
Pilatus Bank appears to be no more than a facility for the richest families in Azerbaijan, all, from the President down, for managing resources generated from activities whilst occupying political office.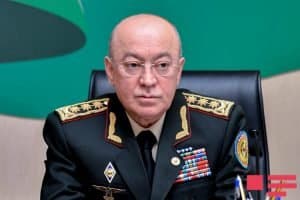 Kemaladdin Heydarov is the second richest man in Azerbaijan and holder of a ministerial office there. Last April, Daphne Caruana Galizia revealed MFSA sources had told her Heydarov was client number 1 at Pilatus bank.
"Kamaladdin Heydarov is the richest and most powerful member of Azerbaijan's ruling elite after the actual ruler, Ilham Aliyev. He is reported to front for the Aliyev ruling family in part of its extensive business dealings, particularly with a large network of Turkish companies, in addition to laundering his own funds.
"Pilatus Bank got its banking licence from the Malta Financial Services Authority, which has been chaired for around two decades by Joe Bannister, in August 2015. The bank's owner, Seyed Ali Sadr Hashemenijad – who is Iranian but uses different passports issued by St Kitts & Nevis – applied for a banking licence in December 2013. He was just 33 at the time and was not a banker".
The new ICIJ leaks confirm an even wider Azerbaijani interest in Pilatus Bank.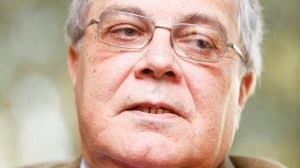 Joe Bannister is personally named in the new leaks in respect of a Russian mining venture apparently designed to attract European Bank for Reconstruction and Development funds beyond strictures of the standard requirements of EBRD projects.
He has been under siege for a number of years accused of conflicts of interest by, even, Labour government grandee Evarist Bartolo who asked for Bannister's removal in 2012 and has not got it yet. Evarist Bartolo was still vociferously campaigning for Joe Bannister's removal months before the last election.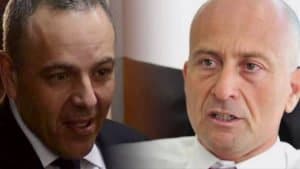 Joe Bannister is believed to have personally secured the licensing of Pilatus Bank in which apart from the Azerbaijan shareholding, accounts are known to be held by Keith Schembri, prime minister's factotum and the eminence grise of the government.
The courts have ordered an investigation into allegations of bribery paid into Keith Schembri's Pilatus account by the prime minister's personal accountant Brian Tonna, owner of Nexia BT.
Brian Tonna in turn set up a Maltese company, Mulsanne Investments Ltd for a frontman for Heydarov, Manuchehr Ahadpir Khangah.
A week after this company was set up Joseph Muscat flew with Keith Schembri, Konrad Mizzi and Kurt Farrugia and without any civil servants, ambassadors or press to meet with Heydarov's boss Ilham Aliyev behind closed doors.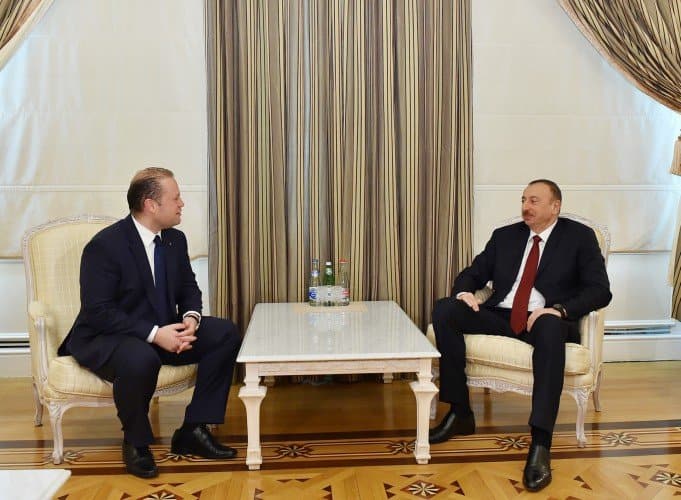 That meeting was followed by Konrad Mizzi's direct intervention into Enemalta's purchasing of oil forcing Enemalta to purchase oil from Azerbaijan's SOCAR at prices higher than market rates. The move was questioned by the Auditor General.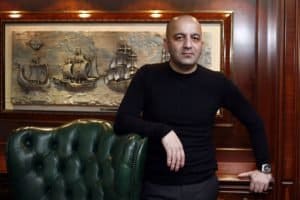 There's another SOCAR connection. The Malta registry data leaked by ICIJ shows Mübariz Mansimov, an Azeri-born billionaire, linked to over 100 companies in Malta as part of his Palmali shipping empire. SOCAR allocated $120 million loan to Palmali International Holding Co Ltd., according to SOCAR's consolidated financial report for 2015. This massive transaction occurred as both Azerbaijani companies set up their interests in Malta.
Of course the connection we are already aware of in between the Panama Papers and these new "Paradise Papers" is the payments of funds from the Aliyev family to Panama companies held by Keith Schembri and Konrad Mizzi and, according to an eyewitness account, to Michelle Muscat.
Daphne Caruana Galizia had revealed how "A company owned by Leyla Aliyeva, one of the two daughters of Ilham Aliyev, ruler of Azerbaijan, transferred very large sums of money, described as 'loan payments', to Hearnville Inc, Tillgate Inc and Egrant Inc (in 2016). The company, which is incorporated in Dubai's free zone, is called Al Sahra FZCO, and Ms Aliyeva is the ultimate beneficial owner. The payments were made through Al Sahra FZCO's account at Pilatus Bank".
A picture we are already familiar with continues to consolidate. The Azerbaijani regime used their connections in Malta to set up a bank to manage their funds. The operational work was conducted by Joe Bannister, whom Joseph Muscat retained at MFSA against advice of his own party, and Brian Tonna, who was set up with an office in Castille. Keith Schembri, Konrad Mizzi and according to an eye-witness allegedly Joseph Muscat via a company the eye-witness says belongs to his wife, were also conveniently accommodated at the same Pilatus Bank
Of course if the connections do not appear obvious it is because they are specifically designed not to be. If there was nothing to hide these would be accounts opened at the local branch not international movements of money layered under multiple companies, structures and nominees designed to obscure the connections. It is for us to break it down and then draw the inescapable conclusions from the evidence in our hands.