Prince Al-Waleed bin Talal has been sacked from his responsibilities in the Saudi Arabia government and arrested for corruption.
The Saudi King sacked senior government officials for corruption including Prince Al-Waleed bin Talal though no official explanation has been given on the what specifically he is accused of.
In December 2014 Joseph Muscat mysteriously and for no reason that could be discerned ordered the decoration of Prince Al-Waleed bin Talal with Malta's highest honour.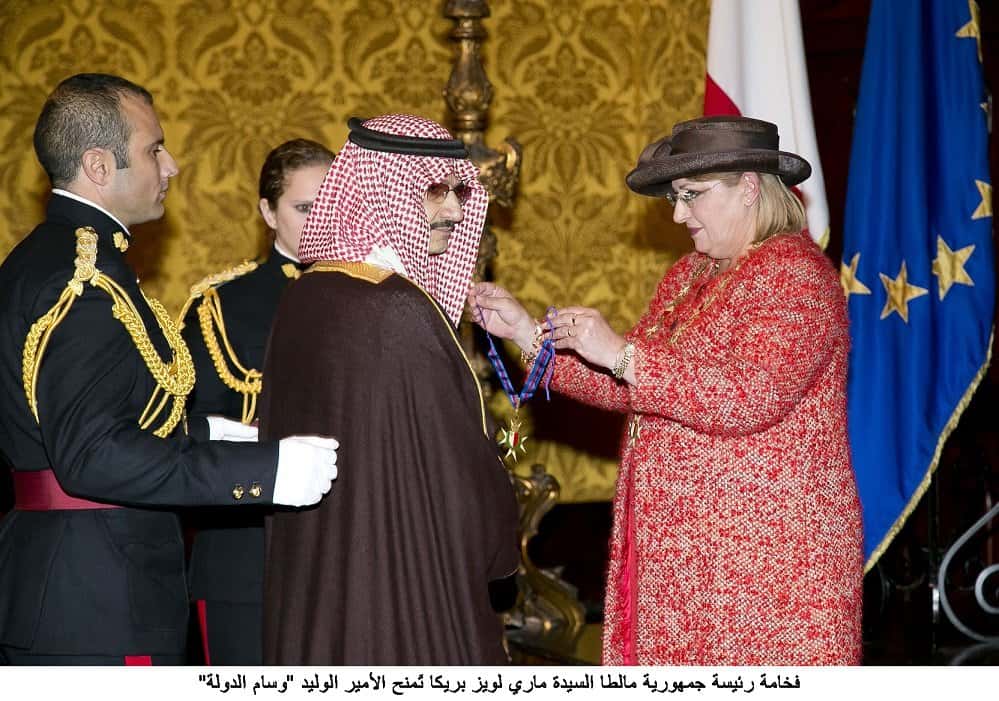 The official National Order of Merit commendation, quoted in this The Times report from the time, said "Prince Alwaleed has for many years had a special interest in Malta and relations with our country are high on his agenda". But this remained one of the earlier never fully explained mysteries of the Labour government. Al-Waleed Bin Talal was made Companion of Honour of the National Order of Merit, the highest decoration granted by Malta to foreigners.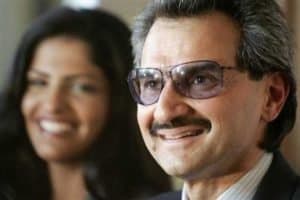 No one has ever explained how the "special interest" manifested itself. There is no evidence he visited Malta before or since he came here for a few hours to receive the decoration. There is no evidence of any of the philanthropic work he is reputed for. There is no evidence of any overt investment in the country of any sort.
At the time the government did not bother to address consternation in the local press that a very shady character has just been given the highest honour the Maltese republic could give. This Malta Today report from the time speaks of dwarf-tossing, drug-raping, employee-abusing, charity-faking decadence.
He must have done something for Joseph Muscat. And whatever it was there is no evidence it benefited the rest of the country in any way.
Wikipedia says Al-Waleed Bin Talal bin Abdulaziz al Saud is a Saudi businessman, investor and philanthropist and a member of the Saudi royal family. He was listed on Time magazine's Time 100, an annual list of the hundred most influential people in the world, in 2008. Al-Waleed is a grandson of Ibn Saud, the first Saudi king, a half-nephew of all Saudi kings since, and a grandson of Riad Al Solh (Lebanon's first prime minister).
He is now in a cell for corruption.