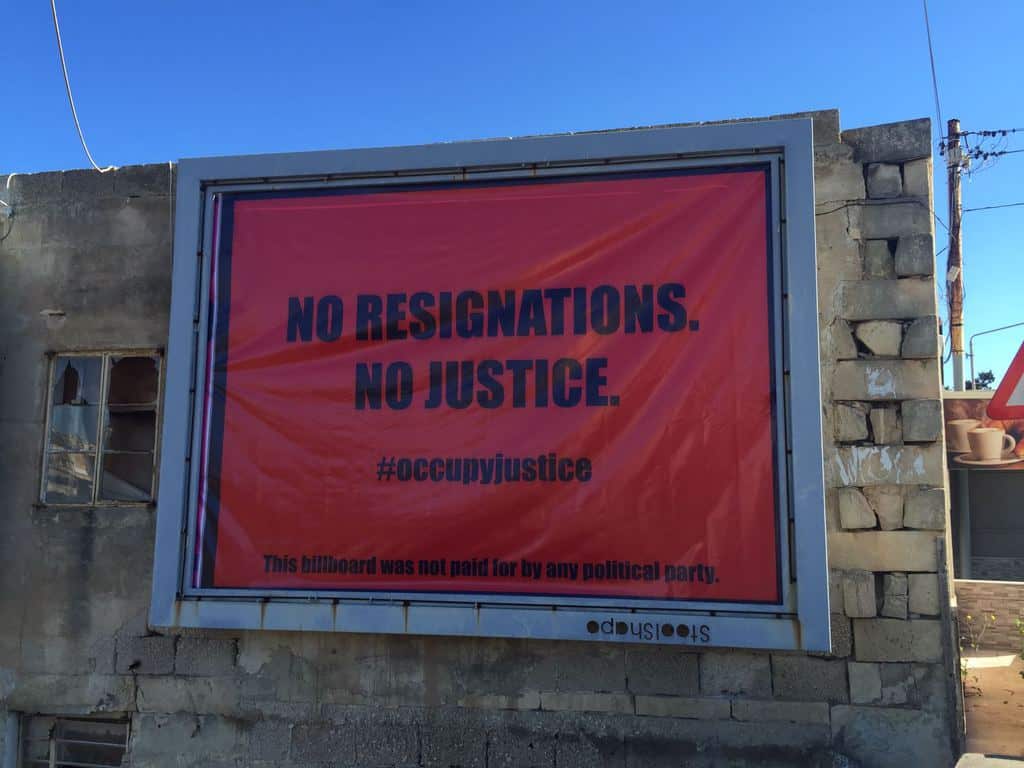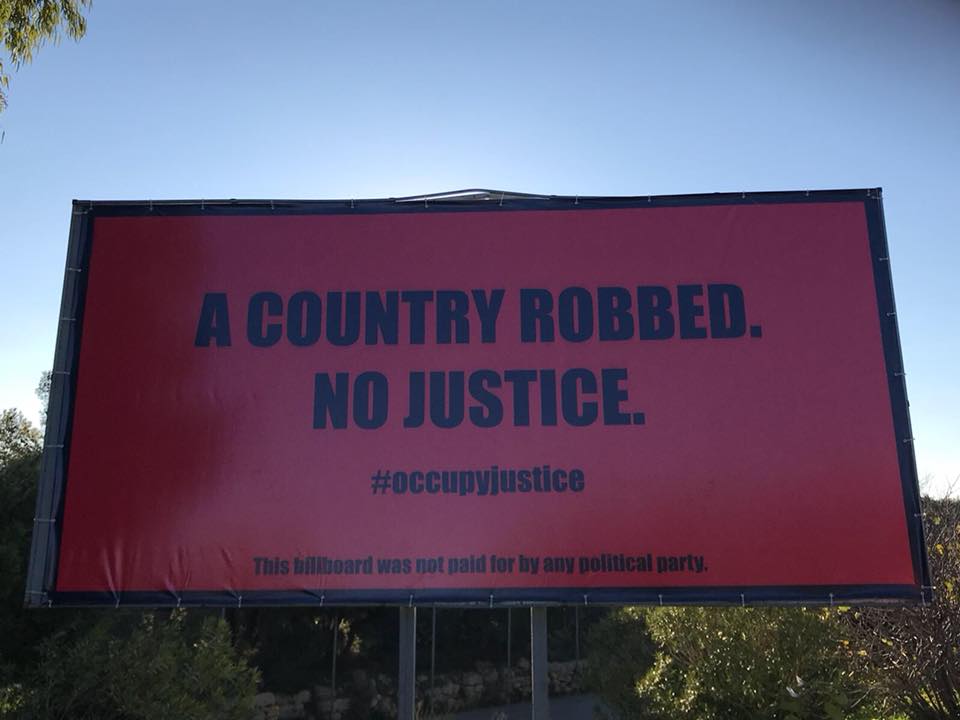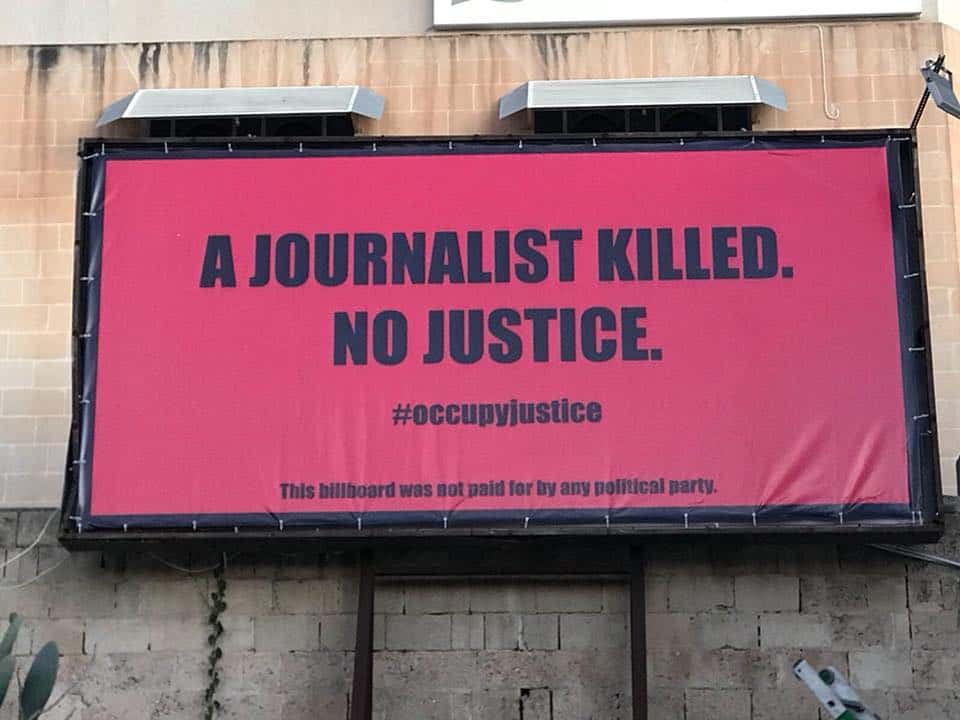 #Occupyjustice statement:
In the Oscar-nominated movie Three Billboards Outside Ebbing, Missouri, an anguished mother seeks justice for her murdered daughter. After months pass without the culprit being caught, the mother makes a bold move, and puts up three billboards on a main motorway, with pointed messages directed at the town's revered Chief of Police.
In a case of real life imitating art, four months to the day of the assassination of the journalist Daphne Caruana Galizia, the activist group #OccupyJustice put up three billboards in central Malta – along Regional Road and the Coast Road – with pointed messages directed at the country's Prime Minister.
"We were inspired by the film, because with the Maltese government's disregard for the rule of law, living in Malta at the moment is pretty much like living in a mafia movie", said #OccupyJustice, an activist group led by women.
The three billboards, all black on red – in the same style as the Hollywood movie, carry the messages: "A JOURNALIST KILLED. NO JUSTICE."; "A COUNTRY ROBBED. NO JUSTICE."; "NO RESIGNATIONS. NO JUSTICE."
"The country is rife with corruption and there is not even a semblance of justice being carried out. Yet, the government refuses to address this because it is feasting on a culture of impunity," #OccupyJustice said.
Four months have passed, and Malta is still in the dark as to who commissioned Daphne Caruana Galizia's assassination while she was uncovering corruption atrocities, they said. They reiterated that they will not rest until justice is served.
The activists once again asked what the Prime Minister's vested interest was in keeping Minister Konrad Mizzi and his Chief of Staff Keith Schembri – both implicated in serious acts of corruption – by his side. "Why hasn't he fired them? What is he waiting for?"
#OccupyJustice are also asking for the resignation of the Police Commissioner Lawrence Cutajar and the Attorney General, Dr Peter Grech. Neither of them has, as would befit their role, taken matters in their own hands, and they are simply dancing to the government's tune. All this means that the country's key institutions are held hostage by the government.
#OccupyJustice are determined to fight for what is right, for justice and for a fair and equal society.
Their motto is: "This is our nation, this is our home, and we are the people. We expect better, we deserve better, we demand better."