#occupyjustice press release today: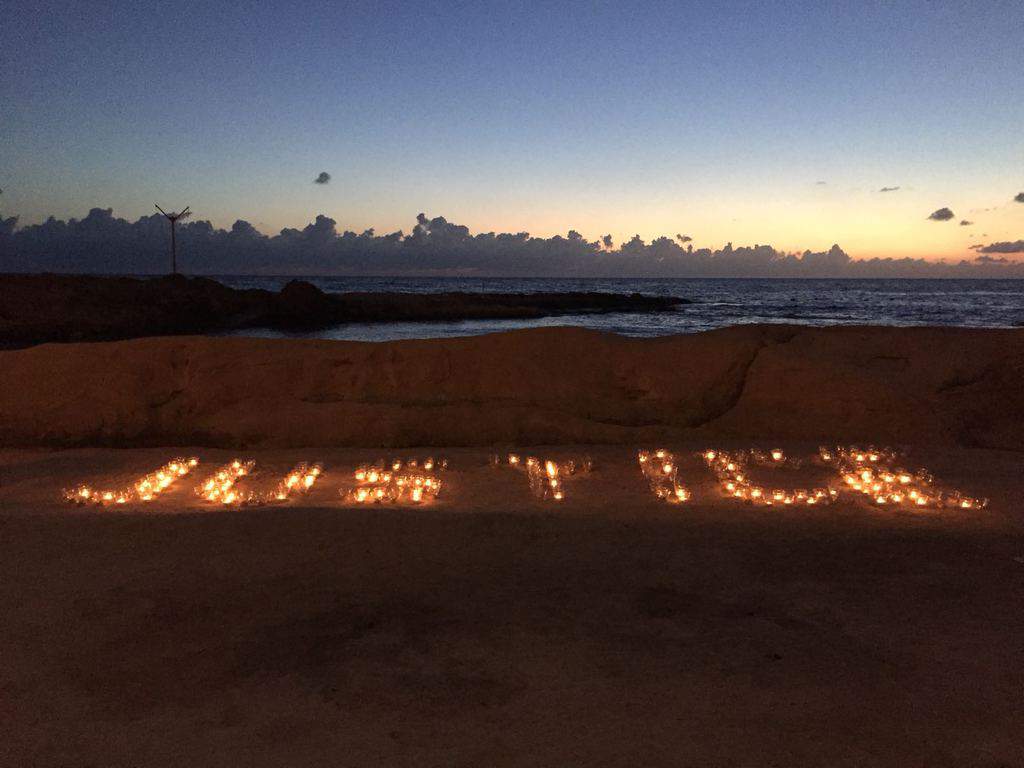 Glowing candles formed the word 'Justice' which illuminated the beach of Font Għadir in Sliema just before the break of dawn, to mark ten months since the assassination of the journalist Daphne Caruana Galizia.
The action was carried out by #occupyjustice, a group of activists led by women. "We are here, lighting candles as the sun is rising as a symbol of hope. We want to tell the Prime Minister that no inconclusive inquiry will stop our quest for justice. We shall see to it that there will be a new dawn for Malta, a dawn where justice will prevail," they said.
#Occupyjustice said that they were after justice. "Because ten months on we still do not know who commissioned the killing of Daphne Caruana Galizia and the web of corruption based at the office of the Prime Minister is getting more and more entangled."
They asked for justice as the Maltese people were still waiting for the police to start interrogating politicians flagged by journalists, who have been linked to corrupt practices. "We have enough documented evidence to know that the Prime Minister's Chief of Staff Keith Schembri and his top Minister Konrad Mizzi have set up a money laundering structure in order to receive illicit kickbacks. And we also have enough evidence to know that the Prime Minister is PROTECTING them instead of FIRING them," they said.
 "Prime Minister can rest assured that no matter what kind of pressure you will put on us, we shall defend our island, whatever the cost may be, we shall fight on the beaches, we shall fight on the landing grounds, we shall fight in the fields and in the streets, we shall fight in the hills; we shall never surrender."
"A great man before us said these words, and he succeeded. Mark our words, so shall we.
We shall not rest until justice is served," #occupyjustice said.
#Occupyjustice said they are determined to fight for what is right, for justice and for a fair and equal society.
"This is our nation, this is our home, and we are the people. We expect better, we deserve better, we demand better."