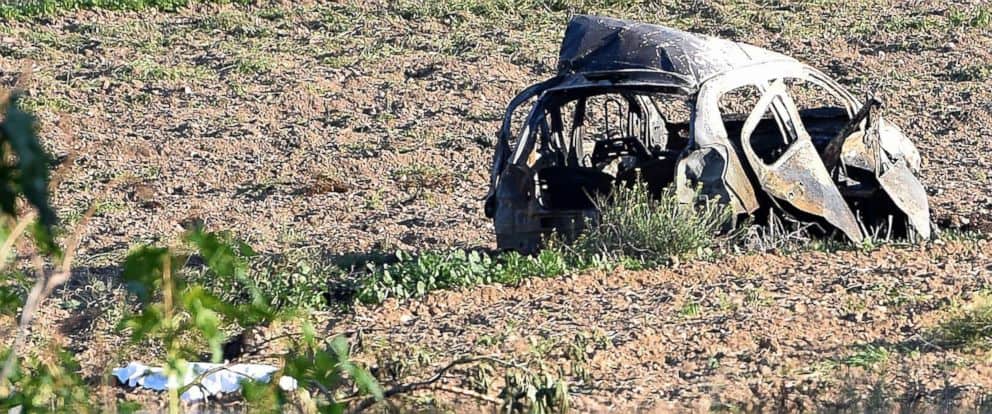 Daphne Caruana Galizia was killed in a car bomb 51 weeks ago. 
There are many hard hearts around us that rejoice at that fact. And many more barely polite enough to suppress their glee. And there are many who are indifferent as some are indifferent to people who drown at sea while still ramping up a frenetic tension following a blow by blow account of the lucky fate of a salvaged dog.
The cruel and unkind are, by definition, loud and overbearing. The indifferent form walls of rubber that choke the proper appreciation of what has happened here.
'People die,' we are reminded by the irritated and the impatient. They do. Not all of them as a result of the work they do. Not all people die serving their country. And not all people die blown up in their car in a climax of a lifetime of intimidation and violence. There is plenty to make this particular ending more unjust, more abrupt, more painful and viler than most.
'She spread hate,' we are told by those who hate her so much they still spit on her grave a year later. These people qualify the most basic form of human solidarity, the desire for everyone else as much as oneself to be able to live out their full lives, by whether their political views agree with theirs. She said bad things about Mintoff when he died in his bed in the tenth decade of his life so surely, the logic goes, it is not such a bad thing she was killed in her sixth in a car bomb.
'Her journalism was not as good as it is now reputed to be.' Quite apart from the fact that I personally take special exception to that, I do accept that writing is a matter of taste. But it is spectacularly base to qualify human solidarity on the basis of one's artistic merits.
'She was controversial.' She most certainly was. She was the scourge of politicians who veered away from the straight and narrow. She applied her judgement which was her own and would have been different from other people's. But the fact that she was alone with the courage and the talent to call wrongdoing out is not a blemish on her reputation. There should have been others and I know she wished there were.
She would have been safer if others stepped up. Our country would be stronger if politicians became used to watch their actions out of fear of exposure by competent investigative journalists and their critical appraisal unshackled by partisanship.
She would have been alive now if more people were half as good at what she did.
And in place of her wit, her investigative skills, her indomitable courage, her determination in the face of constant demonisation, heckling, mountains of vexatious lawsuits and financial terrorism, we have, after a loud, searing fire, silence.
Her right to life was denied the day she was killed. As it had been denied every day she was called names in the street, trolls lampooned her in a defensive offence to protect the politicians who were robbing them, and her bank cards were declined not because of debt or fraud but because a government Minister wanted to bully her to cover up his lies.
Her right to speak was denied the day she was killed. As it was every day her words were twisted, her stories buried and ignored by her own colleagues, her findings drowned out by the brass-necked laughter of politicians caught, by her, red handed.
But in that fire, like the furnaces in the vaults of 1984's Ministry of Truth, our rights were burnt as well: our right to be informed; our right to live in a democratic society where journalists work to keep politicians in check and to reveal corruption so it is stopped and punished. And the silence she left behind is the gaunt quiet of our own rights as citizens strewn with the ashes on a field in Bidnija.
I am one of those who still seethe in anger at this suppression of my rights. This is why I'll be at the march for truth and justice called for Valletta for Sunday 14th in the afternoon.