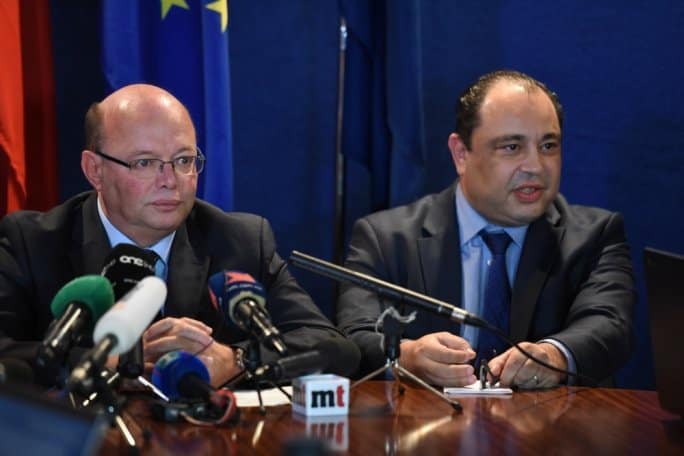 The highest court of the land confirmed a lower court's decision that a husband of a government minister has no place investigating her and her colleagues for a political murder. However zealous Silvio Valletta can be, he is too motivated not to get to the bottom of the crime for there to be any credible chance of an outcome.
No one is going to tell you how much valuable public money has been uselessly spent debating the bloody obvious. They tell you the Egrant inquiry ran a record cost to the public purse making you feel guilty for even daring to ask questions no one, in any case, seems to have answered. But there's no responsibility for the expense of forcing the family of a murder victim to go to court to argue why Silvio Valletta should not investigate the crime. And the expense of having the attorney general, bless him, appeal it. And the expense of having the only sane decision confirmed again at appeal.
Consider that Silvio Valletta is everywhere you wondered why nothing happened to cronies of Joseph Muscat who are manifestly up to no good. He is the police's boy at the financial intelligence unit, the FIAU, the national embarrassment that has now forced the European Commission to come down on our financial services sector like a ton of bricks.
The unit investigated Konrad Mizzi and Keith Schembri, colleagues of Silvio Valletta's wife. And, you've guessed it, while he was there nothing came of those investigations. Nothing at all.
The same conflict of interest, of political and family loyalties taking precedence — in fact, or at least in appearance — over loyalty to justice, centres around Silvio Valletta's seat at the FIAU.
Will you be dragged through the same sort of expense for a Constitutional Court to confirm what it has already decided: Silvio Valletta's conflict of interest prevents justice from being done. Or it prevents it from being seen to be done.
Either way, the political occupation of our police by criminals in power is the starkest evidence that our state has been taken away from its people.