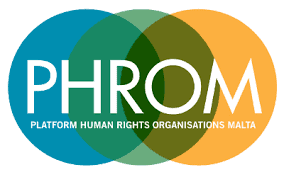 Twenty-two international NGOs and Malta's human rights organisations Aditus, Integra Foundation and the Platform of Human Rights Organisations in Malta, backed the call for a public inquiry into the assassination of Daphne Caruana Galizia.
The call was made in a letter delivered today to Prime Minister Joseph Muscat. The organisations represent between them thousands of journalists and human rights activists worldwide.
The organisation backed the call to establish a public inquiry under the Inquiries Act that is completely independent of the Maltese police, Government and politicians, and that is conducted by a panel of respected international judges, retired judges and/or suitably qualified individuals with no political or government links.
The letter was signed by Flutura Kusari of The European Centre for Press and Media Freedom and backed by Access Info, Active Watch, Article 21, Blueprint for Free Speech, Committee to Protect Journalists, European Federation of Journalists, Global Editors Network, Helsinki Foundation for Human Rights, IFEX (the global network of over 100 freedom of expression organizations), Index on Censorship, International Press Institute, OBC Transeuropa/ Centro per la Cooperazione Internazionale, Ossigeno per l'Informazione, PEN International, PEN America, Press Emblem Campaign, Reporters Without Borders (RSF), South East Europe Media Organisation, Transparency International, The Critical Institute, The World Association of Newspapers and News Publishers (WAN-IFRA).
The letter was also signed by Aditus, Integra Foundation and the Platform of Human Rights Organisations in Malta widening even more to consensus and support for the call for a public inquiry first made by Daphne Caruana Galizia's family.
The prime minister has, before receiving today's letter, ruled out an inquiry.