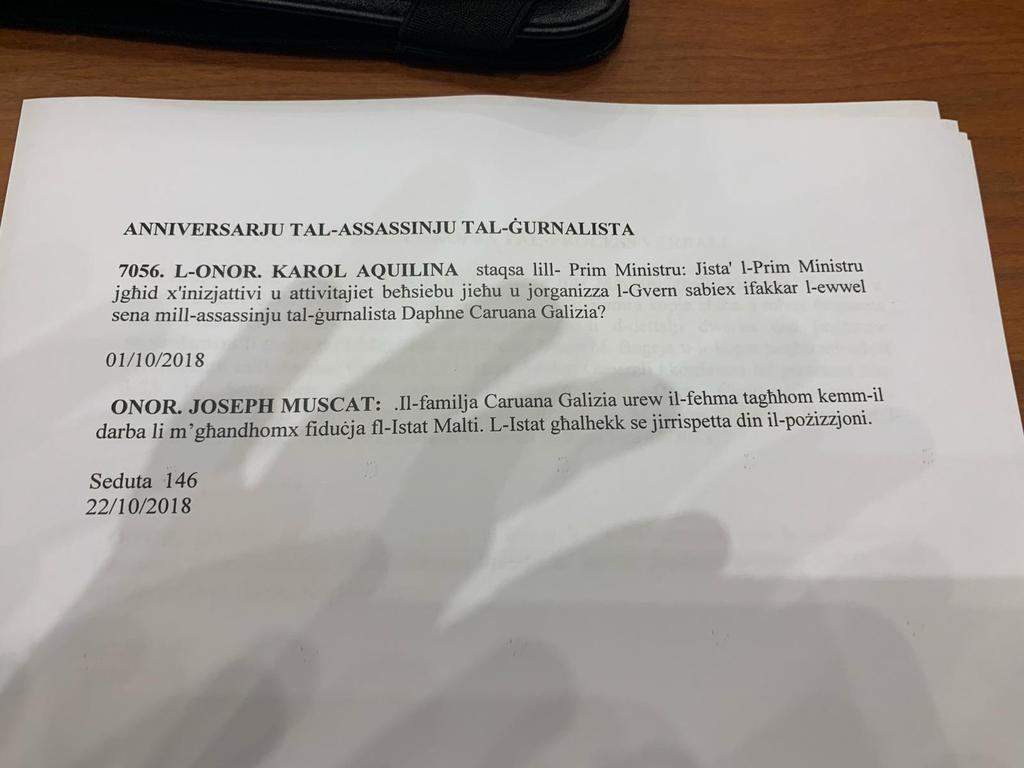 Karol Aquilina asked Joseph Muscat two weeks before the anniversary of Daphne Caruana Galizia's death what his government was preparing to mark that anniversary. He replied today saying "the Caruana Galizia family have numerous times expressed their lack of confidence in the Maltese State. The State, therefore, respects this position".
So the government of Malta did not mark a year since a journalist was killed here because the family did not want it to. Is this what Joseph Muscat is saying?
Did the governments, parliaments and institutions of dozens of other States ask for anyone's permission before marking a year since the killing of a journalist in a European country? Of course not.
Joseph Muscat would not have the courage to even give reasons why the moment went unmarked, except to blame the sons whose mother was blown up for being suspicious of his motivations. 
This is not the first time but yet one other time when Joseph Muscat and his government recruit and possess the Maltese State in their warlike effort to outlive the truth about the journalist who uncovered them and what they did to silence her.