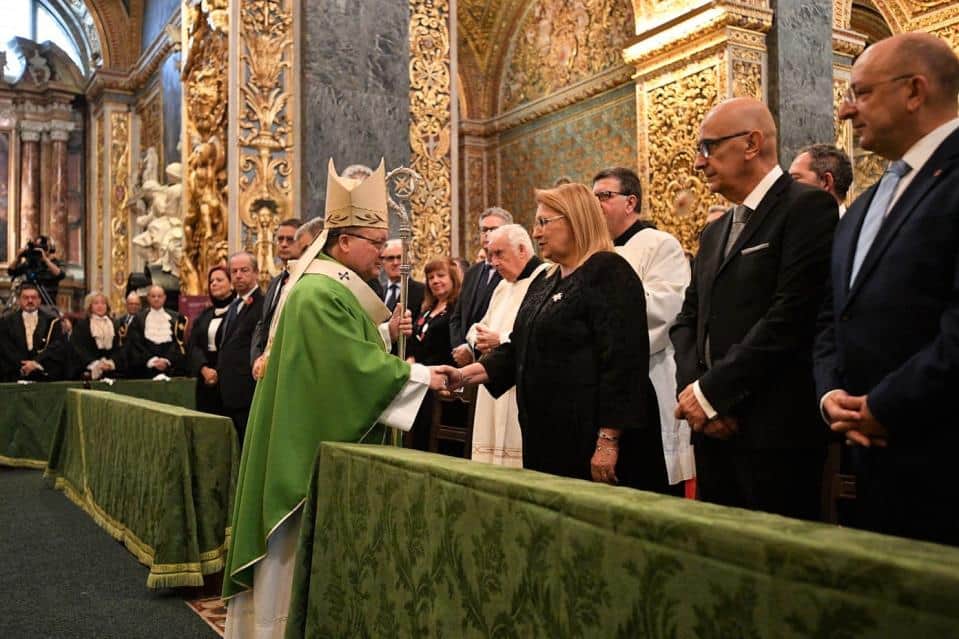 President Donald Trump is undergoing one of his many controversies today for staying away this weekend from a ceremony at the Aisne-Marne American cemetery in Belleau, France, marking the 100th anniversary of the armistice at the end of the First World War. Donald Trump's official explanation for staying away was "poor weather" which was not received well by critics who contrasted it with a visit by President Obama to the same site in 2009 where he walked among the graves in the rain.
Press covering Malta's Remembrance Day activities yesterday asked officials of the Department of Information why Prime Minister Joseph Muscat was not seen at the mass marking the event in Valletta yesterday. The official response was the Prime Minister was "too busy".
In spite of the significance of this event for world and Maltese history, the Prime Minister skipped the memorial event yesterday. He was represented instead by his Police Minister Michael Farrugia. Civil authorities were led by President Marie Louise Coleiro Preca and included Opposition Leader Adrian Delia.
Malta participated in the Great War of 1914-1918 and hosts military cemeteries here of combatants who died in the conflict, particularly in the Gallipoli campaign. The country was nicknamed the "nurse of the Mediterranean" for providing hospitals and medical care to people wounded in the war.
Several Maltese soldiers also participated in combat during the conflict.
This BBC video from 2014 tells that story.