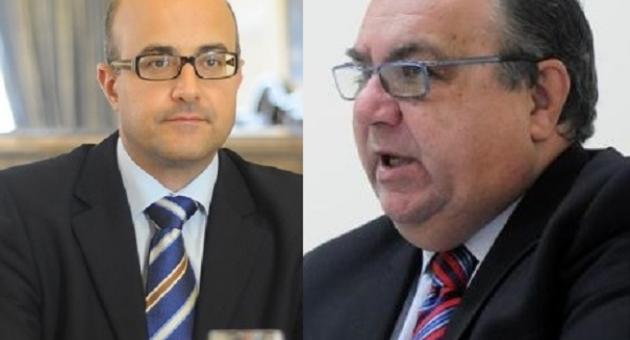 Malta's government has just been horribly humiliated by the Justice and Human Rights Committee of the Council of Europe that considered and rejected some 50 amendments Joseph Muscat's government presented to change the meaning of a report by a Dutch MP that found systemic failures in the rule of law in Malta.
The report by Pieter Omtzigt has now been adopted by the Committee in spite of fierce resistance by Malta's government represented in the meeting in Paris today by Labour MP Manuel Mallia.
Manuel Mallia tabled and defended several amendments to the report seeking to convert findings into serious weaknesses in Malta's governance and in the State's actions after Daphne Caruana Galizia was killed, into more generic and vague remarks recognising Malta's government's supposed best effort to do the right thing.
The Committee has as a result adopted a report that amounts to the harshest criticism yet leveled at the weak state of our democracy and will now pass to the Parliamentary Assembly of the Council of Europe for a final vote by the highest human rights watchdog in the Continent. That vote is expected before the summer recess.
A draft resolution for the Parliamentary Assembly is an integral part of the report adopted today which will call on the government to open an independent inquiry into the circumstances around the assassination of Daphne Caruana Galizia, something the government has consistently refused to consider.
The draft resolution will also call on the government to implement major changes to restore the rule of law in Malta including an explicit call on the government to stop appointing new judges and magistrates before the appointments system is revised.
The Parliamentary Assembly of the Council of Europe appoints rapporteurs from within its ranks to conduct fact finding missions in Member States before it makes judgement calls on compliance with European human rights standard. In September 2018, the government, again represented by Manuel Mallia, sought the dismissal of the rapporteur chosen by the Parliamentary Assembly Pieter Omtzigt. That request for dismissal was denied.
The Committee has now adopted their rapporteur's findings and have recommended for adoption by the Parliamentary Assembly a resolution that will be the strongest wave of international and moral pressure yet on Malta's government to begin to comply with European standards of decency and respect for human rights.