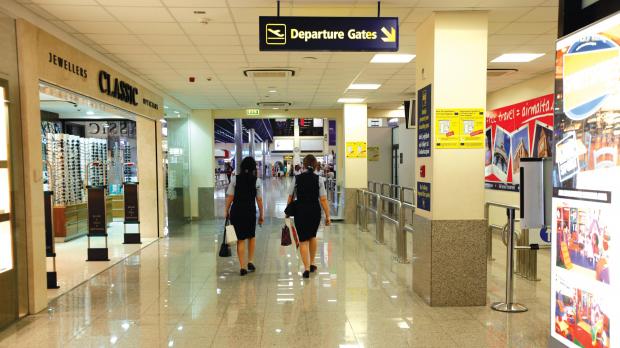 AirHelp has ranked Malta International Airport among the world's worst in its yearly rankings. It ranked Air Malta, Malta's state-owned airline a mediocre 51st in a ranking of 72 airlines. Air Help is a global "justice as a service" company that helps customer manage complaints against airlines and airports.
MIA ranks 128th in a ranking of 132 world airports with only Romania's Henri Coanda, Eindhoven, Kuwait International and Lisbon Portela scoring lower points.
AirHelp's ranking made international headlines mostly covering the top ranked airports and airlines in the world for customer service ratings, including this feature on Bloomberg.
The score for airports is ranked for on-time performance, service quality and food and shops. Although at 7.5 points Malta airport's rankings for service and food and shops are reasonable, Malta airport's record on "on-time performance" is abysmal at 5 out of 10 points. This lowers Malta airport's overall score to 6.5 points or among the worst among all surveyed airports.
The company that runs the airport's services and shops – Malta International Airport – does not run the operations of the airport. That's done by the airlines. Therefore the airline's record of timeliness reflects on the airport's record.
AirHelp is a technology company that provides legal services to passengers who have experienced a delayed, cancelled or overbooked flight. It was founded in January 2013 by CEO Henrik Zillmer and others. The AirHelp Score was released for the first time in 2005.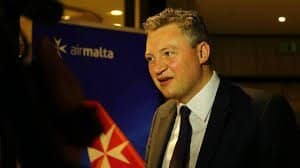 Air Malta's ranking among the worst airlines in the world, according to AirHelp, is only slightly less abysmal than Malta's airport. Air Malta ranks 51st in a ranking of 72 airlines.
Although Air Malta's service quality is rated highly at 7.9 points, claim processing is at a low 6.8 and on-time performance (correlated with Malta's airport low record in this respect) scores a miserable 5.2. That gives Air Malta an overall score of 6.62 points out of the maximum of 10.
These are quite possibly the lowest international ratings attracted by Air Malta since its first flights, that incumbent Minister Konrad Mizzi remembers taking off around three years before he was born.