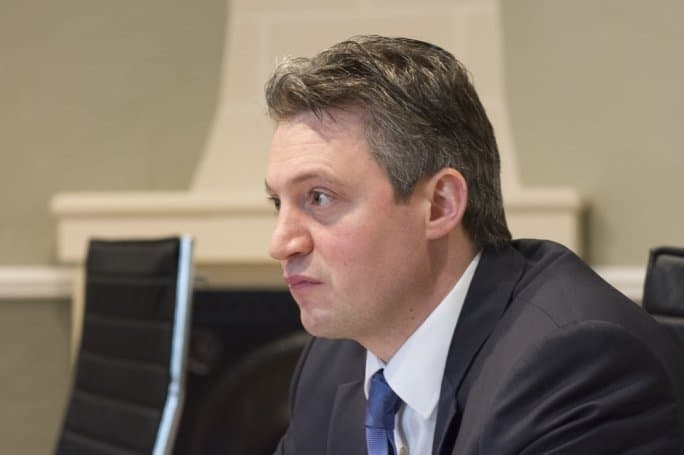 The Constitutional Court turned down a request by Konrad Mizzi's lawyers today to allow him to appeal from its earlier decision to allow Repubblika and MP Simon Busuttil to intervene in his case claiming his human rights are breached by the law that allowed Repubblika and Simon Busuttil to file a complaint he broke the law in the Panama Papers and 17 Black scandals.
Konrad Mizzi's lawyers also withdrew their request to the Constitutional Court to stop the inquiry ordered by Magistrate Doreen Clarke. The inquiry will proceed unless Konrad Mizzi appeals from Magistrate Clarke's decision directly.
Lawyers John Bonello and Aaron Mifsud Bonnici argued in court today they should be allowed to appeal the Courts decision to allow Repubblika and Simon Busuttil to intervene in his case because appealing after the case is concluded would, as they see it, be pointless.
Lawyer Victoria Buttigieg appearing for the Attorney General said her office left the decision entirely up to the court.
Lawyer Karol Aquilina appearing for both Repubblika and Simon Busuttil argued a decision in an analogous case when Alfred Degiorgio — charged with the murder of Daphne Caruana Galizia — was denied permission to appeal a decision to allow the relatives of Daphne Caruana Galizia to intervene in his complaint to the Constitutional Court his human rights were breached.
The case will now proceed to discuss the merits of Konrad Mizzi's complaint that his human rights are breached because the law of the land allows anyone to complain he broke the law.
On that subject Tonio Borg, who was government Minister when that law was introduced, said in an article on Times of Malta today he breathed a "sigh of relief" at Magistrate Doreen Clarke's decision to order an inquiry.
Tonio Borg said Judge Giovanni Grixti's January decision to quash another Magistrate's order to start an inquiry on an earlier complaint by Simon Busuttil "had turned the law on its head".
The new decision by Magistrate Doreen Clarke "has put the law again on the right track".
"Merit is due in recognising the resilience of the Court of Magistrates, in the face of adversity, in proclaiming loud and clear that the 2006 law allowing private individuals and organisations  to file  a report for a magisterial inquiry to start is not a  dead letter any more, but a legal remedy which is alive and kicking," Tonio Borg said.