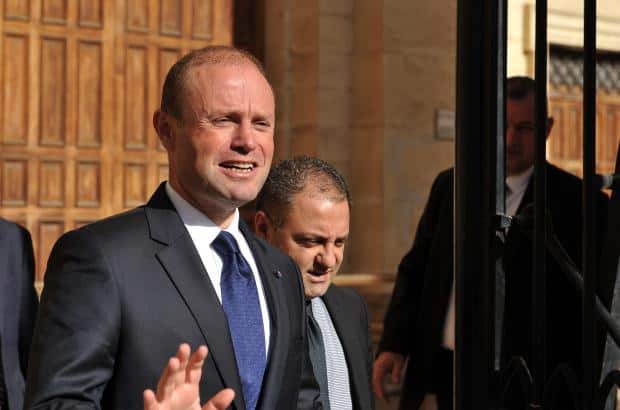 In spite of all the celebrations by Joseph Muscat and his crew that Repubblika's case in the upper courts demanding judicial review of the government's manner of appointing judges and infringing on judicial independence was dismissed out of hand, the Attorney General today has asked for leave to appeal the Court's real decision to achieve what Joseph Muscat said has already happened.
The case refers to Repubblika's action in the First Hall of the Civil Court that challenged the appointment of three new judges and three new magistrates saying the government should first keep its promise of implementing recommendations by the Venice Commission.
The Venice Commission had found last December that the fact the Prime Minister in Malta gets to choose who is appointed a magistrate and who of them is promoted amounts to an infringement of the principle of judicial independence which is necessary for any democracy.
After the case was filed, the Attorney General filed a long list of preliminary pleas that were all but one dismissed by the Court.
The partially upheld plea was that Repubblika did not have a juridical interest to complain about the way judges were chosen when it complained on the back of Malta's Constitution and the European Convention on Human Rights. The Court did decide however to continue hearing the case anyway as there was a third basis for the complaint by Repubblika which was based on EU law.
The case was indeed appointed for continuation for tomorrow morning, in spite of the fact the government were very loudly celebrating a decision which existed only in their minds to have the case dismissed.
The Attorney General seems to have had a better understanding of the fact the Court had in practice dismissed the government's objections and the case was going to continue unaffected by the government's process.
So today he filed in court a plea to the judge to give him permission to appeal to the Court of Appeal the decision to allow Repubblika to make its case.
It will be up to the Court now to decide whether to allow the Attorney General to appeal the decision.
The case continues tomorrow.