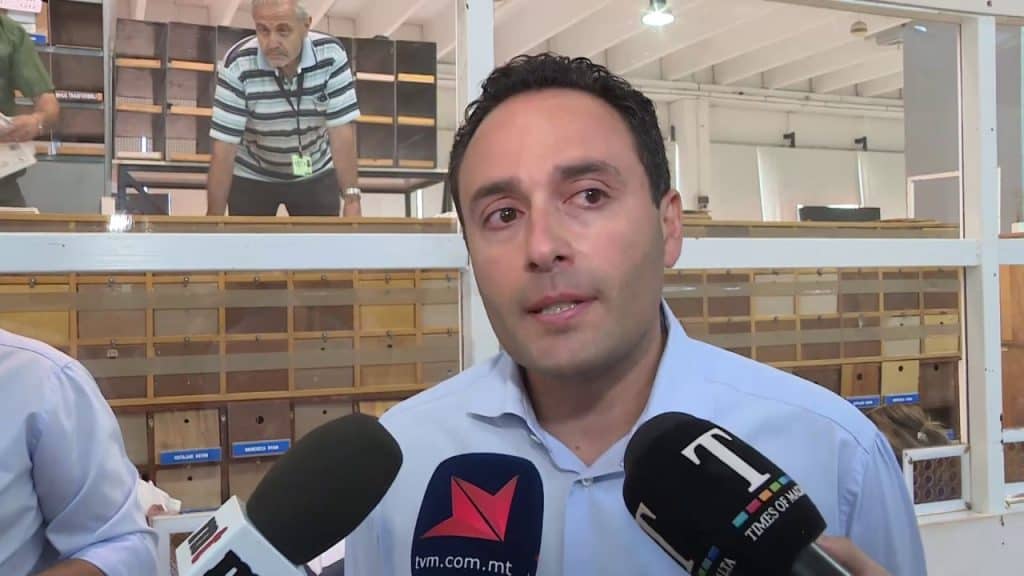 David Stellini said he resigned his seat in Malta's Parliament because he was tired of the divisive tribalism of Maltese politics and felt he couldn't do much good within it. He's not wrong about the fact that Maltese politics is counter-productive, frustratingly petty and a space completely unsuitable to articulate any materially useful vision of the future.
But that being his reason for resigning his seat is, I'm afraid, is a less than complete explanation.
He resigned for more prosaic and no less understandable reasons.
In Brussels, David Stellini has a job that pays some €7,000 a month. He gave that up when he came to Malta for a position as MP that pays him about a seventh of that. He couldn't financially sustain his and his family's expectations of lifestyle and it's not like the position of opposition MP working for a party with electoral prospects that are dimmer than those of hell freezing over gives you any alternative rewards.
He tried as a long shot to run for the seat of MEP and when that didn't work it was time for him to go back to real life and earn a living for himself and his family.
Look, I respect that. I understand him and his reasons. I know something about his situation as it was because I'm in it myself now. I'm doing this full-time trying to scrape through the costs of actually doing it with the small trickle of donations from some friends but I remember a time not two years ago when a handsome monthly pay-check did not require the grief you have to face doing this.
No one hackled me in the street when I was earning a salary in the employment of someone else making money for them and myself. But walking down Republic Street this morning to go to court for the second time this week to attend a hearing in a case my friends and I are making in our own time to argue for everyone's right to a fair hearing and to a judiciary that serves their interests rather than somebody else's, I was heckled a couple of times by hostiles unhappy that I dare to exist.
It's thankless and gratis.
In my case, though, I can stop right now.
An MP is expected to serve their term. And, it seems, they're expected to impoverish themselves while they do it.
We're not realising what's really happening here. See if you notice a pattern. In April 2016 Nationalist MP Albert Fenech resigned Parliament to pursue his professional interests in the private hospitals business. In 2017 Therese Comodini Cachia held back her tears as she resigned her seat in the European Parliament to take the seat she was elected to in Malta. Her regret was palpable. Now David Stellini resigns to go back to his Brussels job.
Notice something? They're all Opposition Members of Parliament.
Why don't Labour Members resign or at least hold back tears over the financial devastation of being an MP?
Because each and everyone of them is given a supplementary salary by the executive as part of government.
This is state capture as well. Parliament is supposed to have the role of scrutinising government. Instead government employs a majority in its service and makes sure the minority is deprived of even a basic salary to have even the most basic resources to do the job of scrutinising government.
This is how we are deprived even of the basic democratic protection of a Parliament that safeguards our interest.
Elsewhere I will discuss how they've done this too in Local Councils, ensuring effectively there are no elected officials in Malta with any ability to hold them under some form of check.
David Stellini left Parliament for the reason many never join it, because it is personally just too expensive to do the simple job of telling the government they're wrong about anything.
This too is a way our democracy is dying.
The classic response of government would be that they haven't actually reduced Parliamentarians' salaries so they're not doing anything that has not already been the case for some time. Right. But what has changed is the economic value of the salary of an MP in the context of today's world and, more importantly, the government's intervention discriminating between Members that support it unquestioningly on the government benches with generous salaries and those that oppose it from across the aisle with personal financial ruin.
David Stellini's departure will hopefully balance his books by the year's end. He leaves behind an even weaker democracy though.