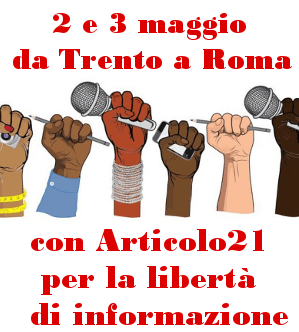 On World Press Freedom Day tomorrow, I'll have the honour to speak about the life and work of Daphne Caruana Galizia at a public sit-in protest organised by the Italian National Press Federation (FNSI) at the Piazza Santi Apostoli in Rome just outside the offices of European institutions in the Italian capital.
Other speakers at the protest will ben Jan Krempasky, a Slovak journalist who worked with assassinated investigator Jan Kuciak, Asmae Dachan, a writer from Syria and Fazila Mat, a Turkish researcher. They will be marking the memory of Jan Kuciak, Victoria Marinova and Lyra McKee, European journalists killed in the line of duty in Europe since the assassination here in Malta of Daphne Caruana Galizia.
The protest is organised as part of 2 days of activities organised by Italian journalism organisations marking the 26th World Press Freedom Day called by the United Nations.
In addition to FNSI, organisers include free speech organisations and media unions Usigrai, Articolo21, Ordine dei giornalisti del Lazio, Rete NoBavaglio and Amnesty International Italia.
Events started today with a vigil in Trento organised by the regional press union there that will include protests against cuts in state funding to protest radio station Radio Radicale.