Congratulations to all winners at the Istitut tal-Ġurnalisti Maltin awards, particularly the lifetime achievement awardee Lawrence Grech.
Also, a nice touch to salute Ivan Fenech of the Times of Malta who died earlier this year of a sudden illness.
Perhaps, since it's an institute of journalists, it would have been great if someone did some fact-checking.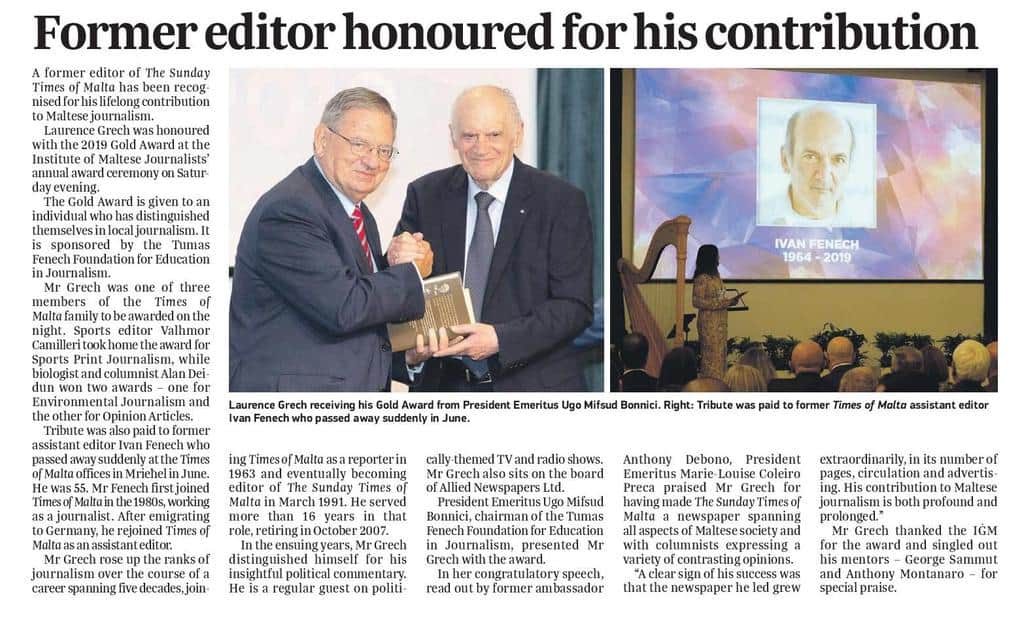 As the photo from this morning's Times of Malta print report shows, in the tribute to him Ivan Fenech was reported to have been born in 1964. He wasn't. He was born in 1963. Yes, he was 55 when he died but he would have been 56 in September.
Just saying.