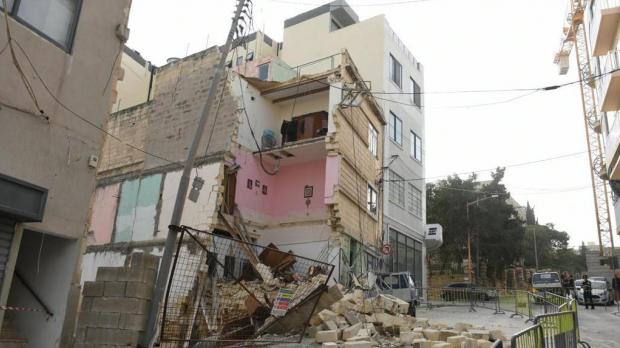 Malta-based entrepreneur Daniele Baraggioli, originally from Italy, has launched a change.org petition asking for an EU commission to visit Malta and visit excavation and building sites and make recommendations on changes to Maltese laws to protect families living next door to major building sites.
The petition was launched in the aftermath of the death of Miriam Pace when her house collapsed because of excavation works next door.
Introducing his petition Mr Baraggioli, who works in design software, recalled how eight buildings collapsed since April 2018 because of legislation that permits excavation right next to buildings that cannot support themselves.
Daniele Baraggioli also recalled that the excavation that caused the death of Miriam Pace was certified by an architect who was also a shareholder in the company that was conducting the works.
"Due to the negligence of the government there have been no safety procedures for years and the occupational health and safety authority is powerless when faced by building contractors with close links to the planning authority and the government. Enforcement has no resources."
The petition says that "the Maltese government is clearly incapable of controlling this mayhem and the EU – which has funded and will be funding the island for years – must take action."
The petition has attracted 1,560 signatures so far. It is linked here.