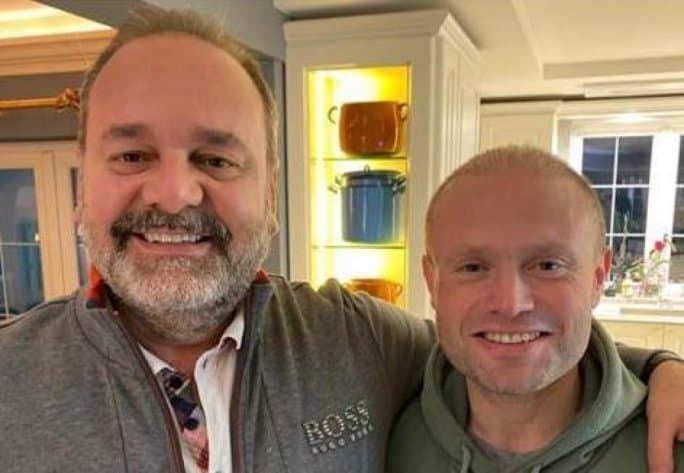 Lockdown came early for Labour Party deputy leader Chris Cardona who has not been seen in any political engagement since the resignation of Joseph Muscat and the appointment of a new cabinet by Robert Abela.
Along with Konrad Mizzi – another senior player in Joseph Muscat's cabinet – and of course Joseph Muscat himself, Chris Cardona was left out of any ministerial responsibility by the new prime minister.
Speaking to MaltaToday in January, Chris Cardona said Robert Abela had offered him a ministerial role but it was his decision to stay out. In that interview Chris Cardona said that "circumstances dictate that he focuses more on party-related work, rather than ministerial duties." He said he would retain his role as deputy leader for party affairs within the PL's administration, adding that Robert Abela gave him the go-ahead to invest more time on party issues.
"The Prime Minister, who is also the leader of the party did say that the party does require someone with my experience to continue helping it move forward, and I am happy to do so," he was quoted as saying.
But Chris Cardona has barely been since since early January in any party activity missing several meetings of the Labour Party's executive committee.
This raises the issue that a politician occupying the second most powerful position in the ruling government party appears to be completely alienated from his group's activities.
Chris Cardona was an extremely controversial minister with a problematic lifestyle including public inebriation while in office. In January 2018 he was reported by journalist Daphne Caruana Galizia to have participated in three-way sex with an official of his ministry and a prostitute in a brothel in Germany while there on official EU duty.
He denied the accusation filing multiple libel suits and taking the unprecedented step of calling for precautionary garnishees on Daphne Caruana Galizia's bank accounts. He failed to persuade the court to discard evidence collected from location data of his phone that would have confirmed his whereabouts the night of the sexcapade.
After Daphne Caruana Galizia's assassination his case was dismissed by the court after he avoided testifying in support of his own lawsuit. The claim that he participated in paid for sex in a brothel while on official duty therefore stands.
He was drawn into further controversy when a letter allegedly written by then Joseph Muscat's chief of staff Keith Schembri to Yorgen Fenech, charged with the murder of Daphne Caruana Galizia and delivered by their common GP, provided instructions to Yorgen Fenech on how to pin the crime on to Chris Cardona.
The grounds for this are plausible because Chris Cardona was caught lying about meeting more than once one of the three assassins also charged with being the executors of the assassination. Chris Cardona was also law office partner with David Gatt accused – and acquitted – of masterminding a bank heist in which one of the persons accused with the assassination was also charged.
The police interrogated Chris Cardona in November but he was released without caution. At the height of the crisis at the end of 2019 Chris Cardona "suspended himself" from his ministerial duties "in order to clear his name". Auto-suspension is not provided for in our laws and Chris Cardona was in any case seen several times in his ministerial office at this time.
At a time of his choice and without any further information coming to light, Chris Cardona declared himself out of his auto-suspension and back to ministerial authority.
However, a few weeks later he absented himself from any government or party activity altogether.
Labour Party sources say that Labour leader and prime minister Robert Abela is considering his options to force Chris Cardona out of his Labour Party role. Chris Cardona remains a sitting MP.