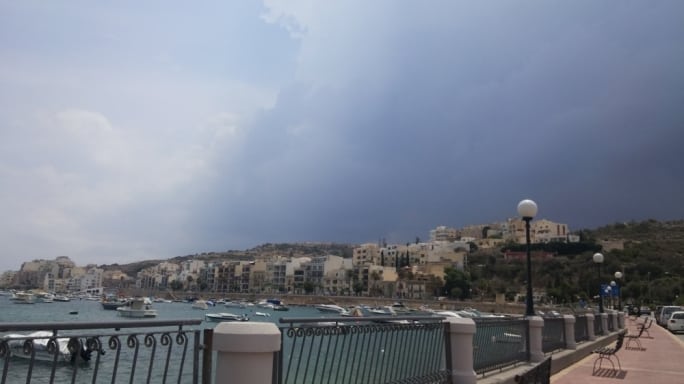 The worst nightmare is the nightmare that continues even when you wake up! – Mehmet Murat Ildan
Late last Monday evening, President George Vella issued a statement. In it he said that although he had evidence that the majority of Nationalist Member of Parliament declared that they do not have confidence in the Leader of the Opposition Adrian Delia, for the sake of continuity he was declaring that Adrian Delia should keep his position as Leader of the Opposition. This in spite of three constitutional experts — Judge Giovanni Bonello, Professor Kevin Aquilina and lawyer Austin Bencini — all said that he should appoint Therese Commodini Cachia as leader of the opposition. The 'tesserati' were in the seventh heaven. Delia will remain Leader of the Opposition.
That night, after watching Inter beat Torino in a Seria A match, I had a very bad nightmare, which woke me up sweating and gasping for air. The air-conditioner was no help. It was about the Labour Party getting a two-thirds majority at the next general election. The recent surveys are not looking good or rather looking very bad for the Nationalist Party. In fact they look disastrous. A 30-point difference is no joke. Seriously. Since 2017, the PN have made no inroads in spite of all the government corruption, money laundering and the ultimate sacrifice paid by Daphne Caruana Galizia, whose murder was organised and executed incredibly close to the Office of The Prime Minister as was testified by witnesses in court.
A Facebook group called 'mhux fl-interess tal-poplu' is trying to play things down, saying and showing that Labour lost 10,000 since the 2017 elections and that it even lost the majority in Gozo. This is all bollocks as it isn't showing the abysmal loses of the PN. This is like giving hope to people, where there is simply no hope. This is denying the obvious.
There is no way that the present leadership of the PN can overturn the odds. The writing has been on the wall since 2017 and was then written in bold and underlined a year ago with the European Parliament elections results. And what is worse seeing them going ahead as if nothing is happening and that they stand a slight chance of getting a majority.  Not only that but the delusional Adrian Delia said that he didn't see the PN losing the next election. You have to give it to the man. He has a knack of seeing the full half of a glass.
But this will not mean just a disaster for the PN. It would mean a greater disaster for Malta and the Maltese. It would mean that the Labour government would have the so desirable two-thirds of the seats in Parliament, which would mean only one thing – a dictatorship. With those figures there is nothing to stop the PL Government from enacting any legislation it feels like passing. It will give it a free hand to do whatever it wants.
Joseph Muscat is reportedly writing legislation to remove parliamentary privilege before removing himself from the Piano building. It could give executive powers to the President. It could quit the EU. It could declare any NGO illegal. It could legislate that any dissent and criticism against the government will be an illegal and subversive action – see Hong Kong.
Joseph Muscat would return again as 'invictus'. George Vella will make way for an executive Joseph, effectively an Emperor of Malta, the role he always aspired for. His wish and his spouse's wish to become the Mediterranean Evita will be fulfilled. I was dreaming of her in a fur coat over a reddish scarlet dress wearing Valentino pumps with diamonds around her neck and diamond drops on her ears. My pillow was wet by now.
Malta will be the only dictatorship in the European Union. Malta will be the new Turkey amongst the democratic elite of Europe, where a minister would resign immediately if one of his subordinates makes a silly mistake let alone be facing criminal charges for money laundering, corruption and giving away Malta's assets. See France's Francois Fillon. Keith Schembri would return as personal assistant to the President while Robert Abela would forfeit his premiership to Konrad Mizzi, who will be accepted again within the Labour fold,  and will accept his former role of formal consultant to the Prime Minister. That would make him happy as his income would treble.
Chris Fearne will too resign saying that his wish is to dedicate himself to the wellbeing of the sick Maltese. Puppet Silvio Schembri would take Edward Scicluna's place as Minister of Finance as the latter would retire due to old age. Nexia BT will be granted all the right to deal every government tender and purchase and they will regain their desks at OPM.
Ian Borg would be Deputy Prime Minister but still keep his infrastructure portfolio until at least his villa will expand with a tennis court, an eighteen-hole golf course and a shooting range together with some fields where he can relax and eat a 'biċċa ħobż biż-żejt', now that the Planning Authority issued a permit for his pool in an ODZ and environmentally sensitive area.
Suddenly, I woke up. Was I really dreaming? I guess I was foreseeing the very near future, unless the Maltese and the 'tesserati' repent.