A bad government cannot only be called as a 'bad' government; the real adjective should be this: Enemy! Yes, bad government is a real enemy for the country it governs, an enemy within! – Mehmet Murat Ildan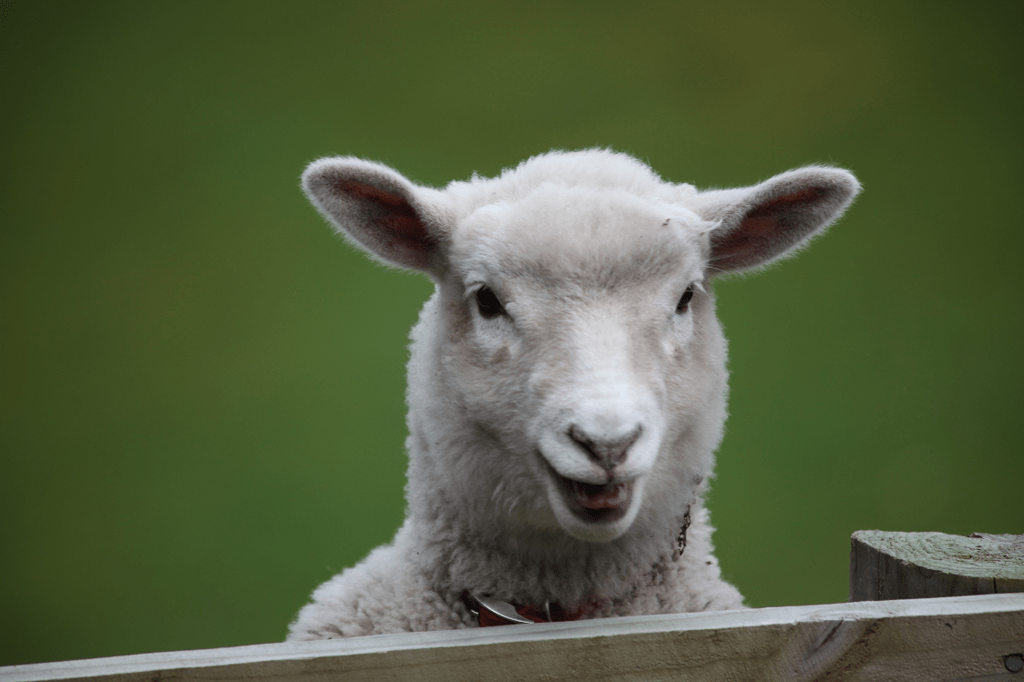 At the beginning of 2011 few in Malta had heard of Konrad Mizzi. Before entering politics he worked with Deloitte & Touche and was Chief Information Officer at Enemalta.
Then during the run up to the 2013 election campaign he came out as a 'star candidate' of the Labour Party. He was ever-present during all mass gatherings, during press conferences and media briefings right next to party leader Joseph Muscat. It was Mizzi here, Mizzi there and Mizzi everywhere. All media events were addressed by him, the star. Not a single PL candidate had anything close to that sort of exposure in the 100-year old Partit Laburista history. Not even Dom Mintoff. He was the new PL face, the new messiah who would deliver the PL out of limbo.
Mizzi promised that a Labour government would build a new gas fired power station and reduce utilities bills. He and Joseph promised that the power station would be up and running by March 2015 because they already had a 'road map' in place. People believed and trusted them and voted Labour into power. Obviously Konrad was appointed Energy Minister. The power station was inaugurated, amid wide allegations of corruption, in April 2017, more than two years later than the promised date. Joseph Muscat was still prime minister despite stating that he would resign if it would not be completed within the set date.
But the real road map was not for the power station, it was for corruption. Days after taking oath Konrad Mizzi and Keith Schembri opened accounts in Panama. The strategy was soon exposed. In his first declaration of assets to parliament, in July 2013, Mizzi said that he had €341,000 in the bank.
But a Financial Intelligence Analysis Unit's (FIAU) investigation found that he had a running balance of just €92,000, a far cry from what he declared in his declaration of assets. The star candidate was just getting ready.
In May 2016, Daphne Caruana Galizia posted a cryptic blog accompanied by a picture of a lamb, saying that Minister Konrad Mizzi and his wife – Joseph Muscat had given her a €13,000 a month contract – will be having New Zealand lamb for Easter. It was the beginning of the end of the star candidate. Soon after more than 11.5 million documents were leaked by a 'John Doe' to German newspaper Suddeutsche Zeitung. The International Consortium of Investigative Journalists (ICIJ) later published all the documents.
It was revealed that Konrad Mizzi and Keith Schembri (at the time Chief of Staff at OPM) had opened offshore companies Tillgate and Hearnville through Mossack Fonseca in Panama. There was a third company, Egrant, the owner of which is still unknown despite a €1 million plus inquiry. Brian Tonna and Karl Cini of Nexia BT were involved in the setting up of the companies. Konrad Mizzi was the only EU minister mentioned in the massive Panama Papers leak.
When Konrad Mizzi decided to set up a secret company in Panama, his corrupt accountants at Nexia BT ensured that the company would be well hidden through fiscal manoeuvres. They then signed a secret agreement declaring that all the benefits of the company were due to Konrad Mizzi. When his trust in New Zealand, which was also set up for secrecy, was set up, Mizzi switched the ownership of Hearnville Inc. over to that trust, for even greater secrecy.
In February 2017 Daphne Caruana Galizia broke the news that Keith Schembri and Konrad Mizzi were trying very hard to set up bank accounts, through Nexia BT when the Panama Papers broke out. PN and Opposition leader Simon Busuttil cried foul and branded Konrad Mizzi and Keith Schembri 'corrupt'.  Konrad Mizzi tried to defend himself by stating that the New Zealand trust he set up only to "populate it with his family assets". In fact he had €92 in the account.  He went all the way around the world to hide the ownership of his little red brick house in England. Meanwhile Joseph Muscat added the health department to Konrad Mizzi's portfolio.
In February 2017, the European Parliament's PANA Committee chairman Werner Langen commented that Konrad Mizzi, then chair of the EU Energy Committee might have been laundering money.
The day after Daphne Caruana Galizia wrote for the first time about 17 Black, a company incorporated in Dubai. The caption story featured the now famous picture combo of Keith Schembri, Konrad Mizzi, Joseph Muscat and former PN Minister and disgraced EU Commissioner John Dalli, the latter with strong ties by marriage to the Fenech family. Prime Minister Joseph Muscat denied any knowledge of 17 Black.
On 16 October 2017, Daphne Caruana Galizia was executed, Mafia style, when a bomb placed under her car seat was remotely triggered by a burner phone on a boat.  In December that year, three persons were arrested and charged as the executioners. Later Melvin Theuma, a taxi driver, was arrested, given a presidential pardon, and testified that Yorgen Fenech was the mastermind behind the murder. Evidence that would emerge, implicated Keith Schembri and a host of high police officials. Interesting news are expected if Yorgen Fenech ever gets to give evidence.
In early 2018, the Daphne Project, set up after the journalist's assassination revealed the documents that showed how 17 Black had two target clients: Tillgate and Hearnville and that Keith Schembri and Konrad Mizzi would each be getting €5,000 a day for two years.  Keith Schembri released a statement in which he confirmed that 17 Black had been included as part of a business plan for his Panama company, Tillgate, but nothing had ever come of the plans. Schembri too never clarified what the nature of the business with 17 Black was and who its owners were. Konrad Mizzi denied any connection, 'direct or otherwise' with 17 Black. Only last month Schembri said, under oath in Court, that the company was put up for his business after he left politics.
As minister for health, Konrad Mizzi spearheaded the sale of three Maltese hospitals, St Luke's, Karen Grech and the Gozo Hospital to Vitals, an unknown health organisation. A couple of days later Daphne Caruana Galizia revealed that the government had already struck a deal with Oxley Capital Group, a Singaporean private investment firm, for the refurbishment of the Gozo and St Luke's hospitals. Its CEO was Mark Pawley. She reported that Oxley had sent a Pakistani-Canadian businessman called Ram Tumuluri to the Malta offices of PricewaterhouseCoopers in January 2015 and made it clear that a deal was already in place.
A few weeks later, Projects Malta (by then under the remit of Konrad Mizzi) issued a request for proposals for the management and operation of St Luke's Hospital, Gozo General Hospital and Karin Grech Hospital. The government bound the chosen investors to invest at least €200 million into the project.
The deal stank of corruption and following a massive debate over the signed contract, the government had to publish it albeit a year later and  in a heavily redacted form. After acquiring a non-redacted version of the contract, Times of Malta revealed that the government and VGH had signed a memorandum of understanding in February 2015, two months before the request for proposal was issued.
After their quick exit in 2017, documents show that Vitals may have even reached the agreement for the concession in November 2014, a full five months before the public call for interest. These revelations confirmed Caruana Galizia's earlier reports.
The non-redacted contract, which looked more like a Juventus shirt,   revealed that taxpayers were paying VGH around €188,000 a day (€70 million a year) to provide hospital beds to the state, €1.2 million a year for the Barts medical school, and a further €1 million for a helicopter service.
The plot continued to thicken when Armin Ernst eventually resigned as Vitals CEO, with VGH for "personal reasons". He went back to the United States and wonder of wonders he became the president of Steward Healthcare Group, the group which bought the three hospitals from Vitals.
Three ministers, Konrad Mizzi, Chris Cardona, Edward Scicluna, are now subject to a magisterial inquiry over the deal. Spurred on by NGO Repubblika the three have been accused of facilitating corruption and money laundering.
Konrad Mizzi resigned as minister in November 2019 due to revelations about the murder of Daphne Caruana Galizia. He declared that "I want to make it clear once more that I have had no association, directly or indirectly with 17 Black or Yorgen Fenech." Nobody believed him.
The last chapter of the crook's political life was the Montenegro wind farm deal. Reuters and Times of Malta reported that the prime murder suspect in Daphne Caruana Galizia's assassination, Yorgen Fenech, made millions of euro through his once-secret company in Dubai, 17 Black, in a corrupt wind energy deal in Montenegro, coordinated by Malta's former energy minister Konrad Mizzi and the former prime minister's chief of staff Keith Schembri.
The Daphne Caruana Galizia Foundation has reiterated its call for the Attorney General to initiate a Europol Joint Investigation Team with urgency following the revelations by Reuters on the corrupt deal in Montenegro.
The wind farm project in Mozura involves Montenegro's government, Malta's state-owned electricity company Enemalta, China's Shanghai Electric, and several offshore companies including one owned by Azerbaijani-British national Turab Musayev, who was SOCAR Trading's representative on the Board of Electrogas.
During November 2019, while civil society held almost daily protests calling for the resignation of former Prime Minister Joseph Muscat and those closest to him as links to Caruana Galizia's assassination started to emerge, Muscat flew to Montenegro to seal the deal. It was his last official trip as prime minister. We are told that the Montenegro wind farm deal was never discussed at cabinet level.
Joseph Muscat once again played the slippery eel and declared that the released story was news to him and insisted he had nothing to hide. "I have made myself available to questions by journalists", he wrote on Facebook. He added that he will make himself available, help the police and answer any questions. Hopefully chief cops Gafà and Mamo will have the courage to fulfil their roles and investigate in depth the corrupt man.
Konrad Mizzi contradicted his statement that the project was "news to him". "The former Prime Minister and I have supported this project because we believed it was beneficial to Enemalta and Malta. That is why I held meetings with officials in Montenegro to set up this project."
Mizzi flew to Montenegro 8 times in two years.  There he held meetings in Podgorica with his Montenegrin counterpart Vladimir Kravaric, during which it was agreed that Enemalta would purchase a wind plant in Mozura. MP Jason Azzopardi gave a detailed itinerary of Mizzi's movements in Montenegro during the visits. Nobody denied anything. "We are pleased that a reputable company from an EU country is interested in investing in the energy sector and wind power plant projects in Montenegro," said Kravaric. Montenegro's Opposition coalition is now questioning the corrupt deal.
Meanwhile Konrad Mizzi disappeared from Malta. Mr Speaker kept authorising Mizzi's pay as the missing MP filed medical certificates justifying his absence. This was contradicted by Konrad Mizzi himself as soon as he returned to Malta and was faced by Net TV journalists. "I was working but later I was a bit sick. Now if you don't mind I've had a long and tiring flight and I need to go into quarantine". Now one cannot say that a 3-hour flight from London is very tiring but one from the US would have been.
Last week, Prime Minister Robert Abela called an extraordinary meeting of the party's executive which voted near unanimously to expel Konrad Mizzi from the Partit Laburista. That was the last chapter of the crook's short political career. Though he will still be an MP he is now a notoriously irrelevant person. Konrad Mizzi vowed that his allegiance remains to the Labour Party and that he will vote with the government throughout the legislature.
Maybe he will, but this remains the last chapter of his political life. The end is still to come. We eagerly await a full investigation, a deep study of all the FIAU reports on him, his arraignment and then his sentence, not by a kangaroo court, as implied by troll Eddie (I just love spelling his name like this) Privitera but by impartial judges in a court of law right across the street from Daphne Caruana Galizia's memorial.
Repubblika said it right recently:
We welcome the fact that after years of being ridiculed and threatened, it seems like our country is beginning to become aware of what we have been pointing out all along: there is a mafia that has taken over power.