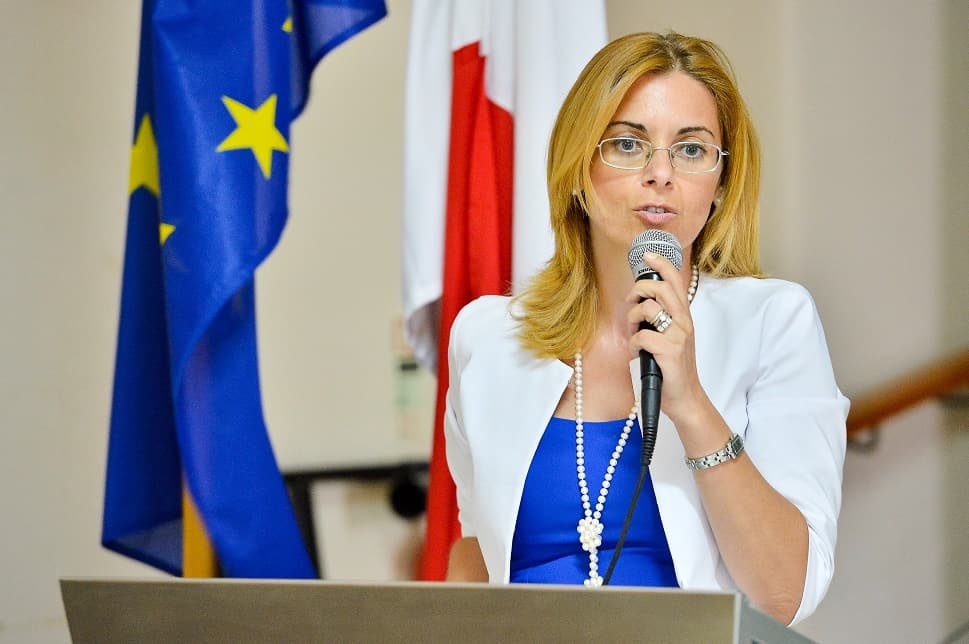 The Minister is facing considerable backlash after Illum revealed Justyne Caruana awarded a 3-month €15,000 contract to the former Valletta FC player, officially to draw up a sports curriculum for public schools. The job apparently involved touring schools to review current practices.
 Drawing up school curricula is a science in itself, quite apart from sports pedagogy and sports science. Sports and physical education teachers are trained at university level before they are allowed to acquire a warrant to teach in schools.
Apart from having played football for a local team, Daniel Bogdanovic is not known to have had any specific training or acquired the competence needed to draw up a schools curriculum to be delivered by warranted teachers.
 Illum and several other newspapers spoke of a "friendship" between Justyne Caruana and Daniel Bogdanovic. There has been a lot of pretty childish nudging and winking that seems to want to make sure people understand the two are intimate without actually saying so explicitly.
There may be concern that a story of graft and nepotism could turn into salacious gossip. However, multiple sources also say that Justyne Caruana and Daniel Bogdanovic have made a household together. In that context, it is insufficient to say that Justyne Caruana has awarded a contract to a "friend". She has implicitly awarded the contract to herself.
Justyne Caruana had to resign the Gozo department in January 2020 after it emerged her then husband, deputy police chief Silvio Valletta, kept a close friendship with Yorgen Fenech while his department was investigating Yorgen Fenech for murder. She was re-instated to government last November where she bumped Owen Bonnici out of the education department.
Daniel Bogdanovic made the news in February 2017 when he was acquitted from a domestic violence charge when the police failed to produce evidence of messages the footballer sent his wife threatening to kill her. In a statement to the police when under arrest, Bogdanovic admitted telling his wife that he would bury her during a row they had. But Magistrate Joe Mifsud deemed the evidence given by the police insufficient.
Justyne Caruana and Daniel Bogdanovic are now courting fresh controversy for a public contract the minister gave her footballer friend that has no public utility whatsoever.
Justyne Caruana finds herself under pressure to resign for the second time in as many years.