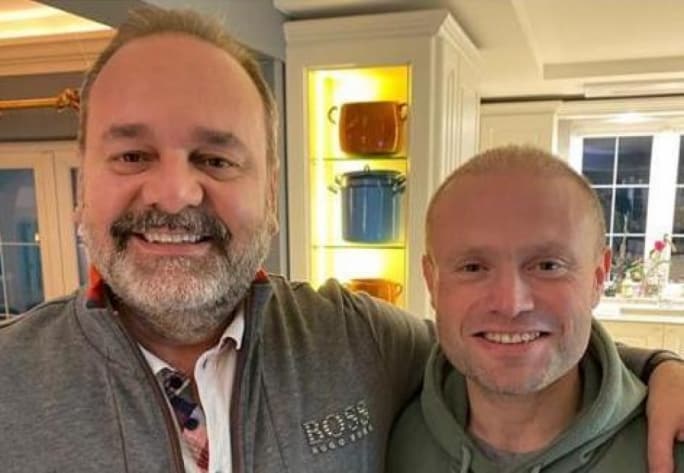 For some time now we have tried to reconstruct in our minds and in our writings the killing of Daphne Caruana Galizia. We heard Matthew's testimony. We heard evidence from eye witnesses on the scene. We heard the reconstructions of the forensic experts.
And now, today, we heard one of the killers. We heard him remember how he was told who their target would be like an order to deliver a piece of furniture to someone famous. How they negotiated and collected payment like this was just a job. How they discussed how to kill her, what weapon to use, how well it would work. How they discussed the collateral damage of killing those close to her or bystanders who happened to be close.
He spoke about how they followed her and watched her. How they saw a woman at work and thought only of killing her for money. How they were pressured to hurry up because she was going to publish the information she had. How they understood they were killing someone because of her work.
How they felt no amazement that a politician would help them reach their victim. How it did not occur to them that it would be a problem if Chris Cardona knew they were going to kill Daphne Caruana Galizia and how much they were being paid to do it. How his mates told him they met Chris Cardona in different places – his ministry, his party's headquarters, his watering hole in Siġġiewi.
How David Gatt told the killers he knew what they were up to. How it appears he had found out from Keith Schembri. How these people knew Daphne would be killed before she was killed.
How Silvio Valletta was also a reliable source of information. He had a way of learning things what with being at the very top of the criminal investigations department at the police.
One of the killers testified to the mechanics of death. How mundane some things are for a professional assassin like a surgeon desensitised to blood. He spoke about discussions about having a bomb big enough to kill, where best to put it, when best to turn it on.
How he got a phone call one Sunday evening when he was driving with his family. How annoyed he felt about having to work late and get little sleep. How the risk to himself while he transported the bomb was on his mind but not the inferno the bomb would create under the seat of his victim.
He spoke about the clumsy engineering of home-grown assassins. How one of them tied a bottle filled with petrol to the bomb in case 500 grams of TNT were not sufficiently devastating.
He recalled the odd observations of a half blind man who did not hear the explosion he was expecting and wondered if the thick black plume of smoke was reassuring enough.
He talked about his surprise that people were angry when their victim was killed. He must have been used to the gaunt quiet that followed the killings, attempted or successful, of all those gangland crooks before. Nobody protested in the streets when they were killed.
He talked, numbingly, about how he was told to expect his arrest with three weeks' advance notice. How his mates told him the information, again, came from the helpful Chris Cardona. How they knew the Ferdinand Bar to be the place to see him, though Chris Cardona had denied it so many times. How they were assured their arrest would be temporary and people in high places would arrange for their release.
He said all that. Vincent Muscat. Il-Koħħu said all that.
The police who brought him to court have heard that story many times. They started hearing it in April 2018, three whole years ago. It must have been consistent enough to give them the confidence to bring him to court.
All these months we imagined what would have been in the heads of killers as they planned a murder, saw it through, collected payment for it and avoided all consequences. Now we know.
And just a few days ago, we watched as Robert Abela told us Vincent Muscat had not mentioned politicians. We watched as the police chief told us anyone connected to this murder is already under arrest. But now we know.