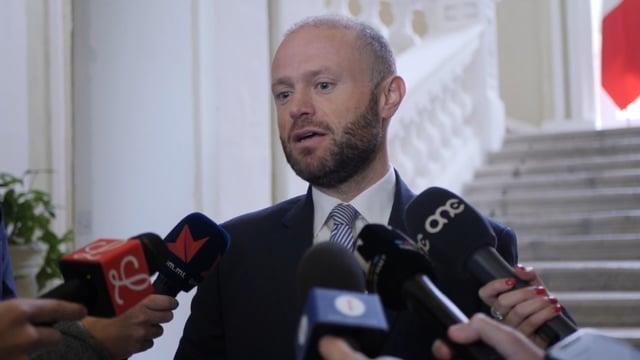 The Sicilian Mafia, also simply known as Mafia and frequently referred to as Cosa Nostra (Our Thing) is an Italian terrorist-type organized crime syndicate and criminal society originating in Sicily in the 19th century. It is an association of criminals who share a code of conduct. Members of the Mafia call themselves 'men of honour' with the capo dei capi as the man on top. Then there is the hierarchy with the 'boss', 'the barone', 'the don' and the 'goodfella' the lower rank and the executioner. The Mafia thrives on friends in high places, politicians, the judiciary, the corrupt police and it relies mainly on the trustworthiness of its members and the omertà – the code of silence.
Just after the 2013 elections Joseph Muscat started building his own Mafia. As the capo dei capi (ix-xiħ) he chose carefully the dons and the baroni. He started placing his lackeys in specific important roles, heads of institutions, banks, police, army, the judiciary, banks and financial institutions. They did come handy when his pillaging started. Within a few months he had everyone under his control. His mafia's tentacles reached out and embraced every public authority with pawns under his absolute control. Joseph Muscat changed five Police Commissioners until he found the weakling, who was an open admirer of his balls. With that he started acting like an emperor
Then he and his allies started raping the country with multimillion projects which paid high commissions. The list is too long for here. He and his crooked band tarnished beyond repair Malta's reputation – from a jewel in the Mediterranean they changed it to one of the most corrupt countries in Europe. This did not bother Joseph. All he was interested in was to get rich, even if this meant dragging his country into the sewers.
Joseph promised two earthquakes in Maltese politics. We saw the first one in November 2019 and last Saturday we saw another. A number of tentacles have been severed by the police. His main 'underboss' has ben arraigned charged with money laundering, corruption, perjury and more.
Keith Schembri was denied bail and is now in Kordin somewhere near Yorgen Fenech, the man he called his brother. Brian Tonna and Karl Cini, were also remanded in custody. We have to remember that one of the few people who know with certainty the identity of the owner of Egrant is Karl Cini. Perhaps there are more surprises ahead in the coming weeks. Karl Cini wept at his arraignment. Could he be the weakest link?
On 20 March, Joseph Muscat's ivory tower came crumbling down after the first cracks showed late in 2019.
Resignations galore! Joseph Muscat, Keith Schembri, Konrad Mizzi, Chris Cardona all handed in their resignations in 2019. The emperor's nudity was exposed. His empire came crushing down.
The events of last Saturday were the late consequence of the work done in her life by the fearless Daphne Caruana Galizia. Civil society and Simon Busuttil kept alive her work and kept insisting on a politically clean Malta.
Simon Busuttil was ridiculed. He was branded the enemy of Malta. We all remember a red-faced Joseph Muscat in Parliament hurling abuses and insults at Simon Busuttil, while Chris Cardona, now implicated in Daphne's murder by il-Koħħu, was trying to undermine Simon Busuttil's work.
Both Daphne and Simon Busuttil were proved right and the events of the end of last week were a veritable triumph for them. Jason Azzopardi's tenacity also helped bring down Keith & Co. It is a pity that Daphne Caruana Galizia could not see the results of her intensive investigations because Joseph's mafia used goodfellas to eliminate her.
Robert Abela's reaction came on Sunday. He once again showed how weak he is. He told his faithful that the charged relate to events that did not happen under his tenure. He failed to tell his sheep that he was Joseph Muscat's chief advisor when all the plundering was happening.
He repeated, ad nauseum, that institutions are working. But if the institutions were working we would never have come to this and Daphne would still be alive today.
Even Joseph Muscat took to Facebook to blame the pre-2013 Nationalist government for his chief of staff'd wrongdoing. Conveniently he forgot that in his 1,400 words statement Keith Schembri said that he was a 'tifel laburist' who had been on Joseph Muscat's team since 2008. The official story is Keith Schembri persuaded Joseph Muscat to overcome his misgivings about running for Parliament given that he was neither a missionary, a thief or mad. If not a missionary, nor insane, then he must be a thief.
We have not seen the end of this. We know that the police are still investigating people and maybe, hopefully the 'boss' will soon find himself in hot water that will wipe the smirk off his face.
Joseph Muscat will go down in history as the most corrupt politician that Malta has ever seen. But, as they say, all good things come to an end and hopefully Joseph will soon be facing a judge just across from Daphne's memorial.